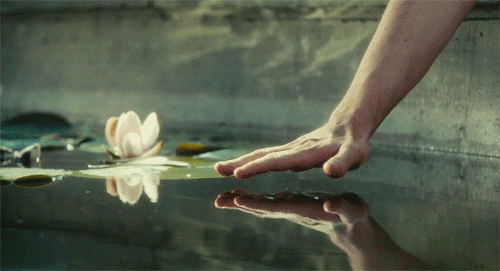 Ignorance is bliss but if you're not careful, it can also be deadly.
Though the floors "look" fine, all the sub-flooring has to be ripped up, dried out and new flooring installed.
My free time is now filled with packing up boxes of the main floor to the constant hum of industrial size ventilators and dehumidifiers running 24/7.
Tons of fun in my little world.
I'm trying to keep positive and dig deep to find the "silver linings" of the situation…
I didn't want anything sent to storage and I got my wish. The movers were able to squish 90% of the main floor items upstairs, clearly showing the benefits of trying to be as minimalist as possible;
Though I can't use half of my upstairs living space, at least the other half of it is still liveable;
Limited living space means less cleaning to do;
Since my cable-enabled television is inaccessible, I suspended my service. My bill is now drastically reduced and instead, I'm finally making use of my Netflix and catching up on Death In Paradise; and
These days, I don't feel like turning on the laptop for my "daily write" so I've been doing it "old school" long-hand. And you know what I discovered? Writing long hand has tremendously helped my writing muse. Ideas are flowing more freely straight out of my favorite pen.
Strange how water can destroy and renew, all at the same time.
What "silver linings" have YOU been looking for these days?
©2016 Marquessa Matthews. All Rights Reserved.