Just a little taste of what's to come…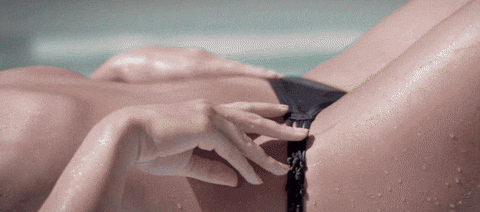 (Peter)
"Something is seriously wrong with me."
I couldn't help but stare and prayed that she wouldn't notice.
"What are you talking about?"
My friend G took his shades off and looked at me. We were both sitting at the pool bar having a drink while the rest of the guys had disappeared to God knows where. I gestured my head in the girl's direction.
She was getting out of the pool, water dripping from every inch of her black bikini after finishing up some laps. Looking around, it was clear that I wasn't the only guy staring at her. She was secretly torturing us all and didn't even realize it. And every time I saw her, my brain filled with uncontrollable thoughts of slowly peeling her clothes off.
"This is a huge island resort and everywhere I turn, she's right there."
"Oh yeah, she's hot…Nothing is wrong with you, man. You're single now so go talk to her. You've got nothing to lose."
My stomach flipped nervously in response to his words. After what had happened with Viv, I didn't have the nerve to approach any girl for the time being and my ass was going to stay glued to my bar stool. I wasn't going to get shot down twice in the same month. We watched her dry off, throw her towel onto a lounge chair and head in our direction. My heart started to race.
"Here's your chance Petey boy. You'd better take it."
The girl leaned against the bar beside us and ordered a Miami Vice. I swallowed hard and nervously looked away. As she waited, she was humming an indistinct tune and then suddenly looked at me.
"Hi," she said.
When she smiled at us, I think my heart stopped.
"Hi," G and I said in unison.
"Funny that I keep seeing you everywhere. We must be on the same schedule," she joked, looking straight at me.
Like a loser I smiled and nodded but didn't respond. G poked me in the leg to prompt me but it was too late. The bartender handed her the drink and she slowly made her way back to her chair with her lips firmly sucking on its straw.
"You should have said something you dick," G said shaking his head. "All you're going to be thinking about now is how much you'd love her lips wrapped around your own …"
"Stop!" I interrupted and glared at him.
But unfortunately, G was 100% right.
©2016 Marquessa Matthews. All Rights Reserved.
Save
Save
Save
Save
Save
Save
Save
Save
Save
Save
Save
Save
Save
Save
Save
Save
Save
Save
Save
Save
Save
Save
Save
Save
Save
Save
Save
Save
Save
Save
Save
Save
Save
Save
Save
Save
Save
Save
Save
Save
Save
Save
Save
Save