Approaching a new year often leads us to reflect on what changes we'd like to make…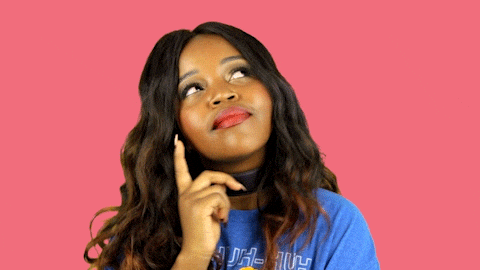 And no, the above GIF is not me… 🙂
In 2017, I'll be approaching my site a little differently.
Most of my features will remain and I will even introduce a few more. But they will all be on a more "prescheduled" basis so that I can spend less time online and I have updated my Meet Marquessa page .
My intention is to post "spontaneous" posts a few times a week based:
Also, it's time to learn more about other social media so I'll be using:
Instagram to complement my 52 Things In 52 Weeks challenge (my account is set to Private but you can request access); and
Twitter to keep in touch, reach out and retweet great stuff I see.
I love posting new fiction and getting feedback but new fiction requires time and energy to edit, time that I could spend reading your blogs and focusing more on the work-in-progress "offline" that is closer to my heart.
All of that to say that if I post any "new" fiction (unrelated to Izzy & Pete ), it will be "flash" fiction.
Time to focus, focus and focus….
Will you be making any changes to your blog and/or features in 2017? Feel free to share in the Comments.

M xoxo
Save
Save
Save
Save
Save
Save
Save
Save
Save
Save
Save
Save