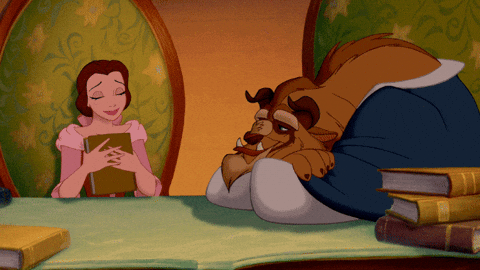 Having a blogging or posting schedule is both a beauty and a beast.
As part of my 52/52, I planned to take one day each month to map out a blog schedule for four weeks at a time in order to better organize my fiction writing time. It's worked out really, really well.
With my decision to post previously published posts (with edits and updated gifs) and sticking to my weekly features that focus on "less words", I've managed to plan further than four weeks and even have a number of rough drafts saved that I can easily revisit and finalize (the reason why some of the links on my 52/52 page appear but are not yet functional).
The beauty of having a blogging/writing schedule is that it takes the guess work out of what to write and when to post. You can sit down, look at your schedule and simply write towards it.
It's also helped me realize that I want to "simplify" so I will no longer be posting:
#SuperSoulSundays (Twitter trend) after March 2017;
#MusicMondays (Twitter trend) after May 2017; and
 more than one post per day after March 2017 (unless I really, really feel it's exceptional).
My writing is already deeply rooted in music so I don't need to share what is inspiring me in stand-alone posts. And posting more than once a day in order to participate in certain Twitter trends is time consuming.
But there is also a beast of a problem when it comes to a having a schedule, that is, if you are an "endless editor" like me.
When I'm "blogged up" in advance, I often find myself re-editing posts that are already "scheduled". While waiting in a check-out line or waiting for an appointment, there I am, "tweaking" a scheduled post that I should not be touching again. I'm working on breaking that habit.
If I had to offer blogging advice, I would definitely encourage you to:
have a blogging schedule; but
not to plan far too advance.
If you participate in the WordPress daily writing prompts, my advice will not work for you.
But if your blog posts are "planable", you can save lots of time and energy by jotting your ideas down on a calendar, drafting posts towards them, all the while leaving you the flexibility and spontaneity to post about current events, if you like.
Do you have a blogging schedule? How far in advance do you plan? Do you stick to your schedule?
All Rights Reserved ©2017 Marquessa Matthews.
Disclaimer: I have no copyrights to the song and/or video and/or hyperlinks to songs and/or videos and/or gifs above. No copyright infringement intended.
Save
Save
Save
Save
Save