Besides the glare of my laptop screen and the glow of the television, my home office was almost pitch black.
So when I noticed movement out of the corner of my eye, I immediately turned to see what it was.
Face to face with the unexpected, I screamed and jumped to my feet, almost crashing my laptop to the floor. My breathing was quick and shallow and my heart tried to jump out of my chest.
For a split second, I saw the scared look in his eyes as he stared back me. It is was obvious that he hadn't expected to find someone home, namely me sitting alone in the dark.
I had surprised him.
And just as suddenly as he had appeared, he took off down the hall.
In that moment, I decided that it was either going to be him or me but one of us would not be leaving the house alive tonight.
And it would definitely not be me.
I knew that I had to fight.
I would not allow myself to be victimized again. It had only been two months since the last incident and I was fed up.
I ran out of the room, trying to follow behind but he had disappeared. I needed something to defend myself but the only thing around was the broom I had been too lazy to put back into the utility closet the day before.
I grabbed it and tiptoed down the hall, keeping my eyes peeled for him.
I knew that he couldn't have gotten far so I stood with my back to the wall and waited. And waited. And waited.
When I saw a small dark blur scurry from under the living room couch to behind the bookcase, I swallowed my scream and readied my broom.
There was no way in hell I could even consider going to bed knowing that he was in my house.
It was going to be a long night.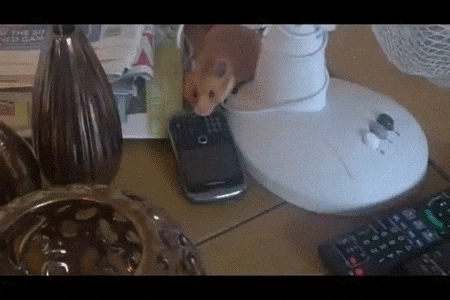 ©2016 Marquessa Matthews. All Rights Reserved.
Originally posted on July 21, 2015.
If you liked this piece and want to see more like it, please click on "Like" and/or "Comment" below and share with others who would also enjoy it. You can also sign up for my mailing list here to get the latest news from me. 
Save