A part of me has a HUGE pet peeve with certain blogs that I just can't overcome…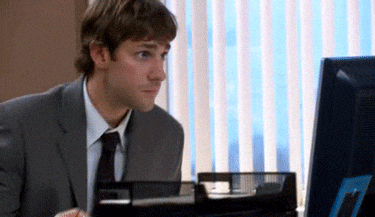 I love it when some of you reblog my posts.
If I didn't want you to, I wouldn't enable the "reblog" function on my posts. And if YOU have the "reblog" function enabled, I assume that you are of the same thinking.
But I'll be very honest.
A part of me has a HUGE pet peeve when my work is reblogged on blogs/sites that do not have original content created by the owner of the blogger himself/herself.
When I say "no original content", I truly mean "absolutely no original content" by the owner of the blog:
No poetry or fiction that took the owner of the blog hours to ponder, draft and finally post;
No essays or commentary on current events that took energy to present the pros, cons and their personal opinions by the blog owner;
No book or movie reviews that involved hours of reading and watching of movies by blog owner; and
No vlogs that took time to make, edit and post…
The blogs to which I'm referring oftentimes don't even have a common thread that links any of the reblogs together so it's basically a collection of other people's hard work!
It bothers me because I pour a lot of time, energy and love into my blog posts and it feels as though someone is simply scooping them up to fill in gaps on their blogs or increase the number of followers to their site.
It bothers me because they don't even offer an introductory statement stating why they are reblogging someone else's post.
If I reblog someone's post, I redirect readers back to the blogger's original post to comment – that it is the right thing to do.
I may be wrong to feel this way but I can't help it. It's simply the truth.
And while I'm at it, below are three blogs I enjoy that encourage networking, they often reblog quality content from others and they have great original content of their own:
Enjoy!
All Rights Reserved ©2017 Marquessa Matthews.
Save
Save
Save
Save
Save
Save