Like I said in "All I Ask", I'll be answering some of the questions you've asked me from time to time…this is question #1.
And today, I have an excuse to vent a few of my pet peeves. You can blame Julie from Facets of a Muse who nominated me for an "award" a while back. And though my blog is an award free zone, I decided that I would answer one of the 11 questions – the one about my pet peeves. I invite you to check out Julie's latest post here.
Okay so in no specific order, here are random things that peeve me. You can judge me silently…
People who use their speakerphones or have Facetime conversations in waiting rooms (especially at the hospital) to pass the time. Have they forgotten that they are NOT within the four walls of their home and that no one else is interested in being part of their conversation? Just leave the waiting area and go outside!
Do not call and tell me that you have "something really important to tell me but I'll you later". How about you say NOTHING until you can really tell me later? If your intention is to freak me out until you do tell me, you will have succeeded. And the next time I see you in person, you will be cruisin' for a brusin' if it turns out to not be serious.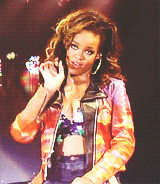 Being the only one in a washroom with a bunch of empty stalls and someone decides to occupy the one right next to mine. Really? Are you kidding me?
A waiter, chef or anyone else handling my food with a beard long enough to require a rubber band or its own postal code (zipcode for the Americans out there). BTW, I have no clue who this guy is…he just has the perfect rubber band for my example;
Hair in the bathtub, sink or on the soap…GROSS. Wash it down the drain, pick it off the soap, I don't care what you do – just get rid of it please!
Why is it that the "pants on the ground" style is still around? I don't need to see your knock off brand-named underwear and though I may have a slight aversion to "skinny" pants, I'll take that over stupid pants any day.
Being on hold for FOREVER with your doctor's office/airline company/service provider/etc only to get cut off as soon as an agent picks up;
A "man bun" if you don't have the swagger to pull it off or the additional "accessories" to distract me away from the said bun because my eyes are glued somewhere else. I may give you a pass if you're an older surfer dude like my Galen character in "Living To Die".
There are plenty of others but those are just a few of the pet peeves that came to me.
What are some of yours?
I promise not to judge…well, at least not out loud. 🙂

All Rights Reserved ©2017 Marquessa Matthews
Disclaimer: I have no copyrights to the song and/or video and/or hyperlinks to songs and/or videos and/or gifs above. No copyright infringement intended.
Save
Save
Save
Save
Save
Save
Save
Save
Save
Save
Save
Save
Save