I was scrolling through some of my old posts and came across a #ManCrushMonday post from when I was trying out some Twitter trend tags, hence the idea for today's post…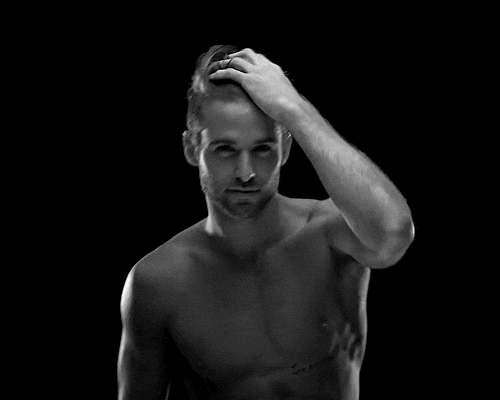 Years ago, I worked at a popular establishment that had hundreds of clients coming through the doors every day. It was crazy busy, always fun and the entire staff got along famously. As part of the "brand", we couldn't use our real names so I decided to call myself "Midnight" for the summer. Truth be told, it was kind of cool to be recognized by that name off-the-clock when I least expected it.
And NO, it wasn't that kind of establishment so get your head out of the gutter – it had to do with gaming!
But I digress…
I often worked the same shift as Jean*, a guy who could have been a model for a cologne commercial. Actually, Jean was a working model/actor/aspiring singer with the typical chiseled face, high cheekbones and shoulder length hair that was popular back then. Jean was a sweetheart of a guy and it was always amusing to see how many female clients would do a double-take at him, especially when he would practice his "model moves" with me like the one above (with his shirt "on" of course).
Because it was always so busy, Jean would often play the "cute, handsome or sexy" game with me to see if we had the same taste in men. Whenever a man he found interesting walked in, Jean would say "cute, handsome or sexy" to me and tell me his "rating". Then I would either agree or disagree.
Looking back, I can see how politically incorrect this was but since it was Jean's game, don't frown at me…
We always agreed on the "cute" and "handsome", but it was clear that his "sexy" and my "sexy" differed and that led us into a number of conversation.
For Jean, it was all based on a guy's looks while for me, "sexy" was more than looks – "sexy" included a man's attitude, intelligence, confidence and how he carried himself.
I mean, a man can be "sexy" without being cute or gorgeous – he could be your average-looking man with a je ne sais pas quoi about him like, for example, Javier Bardem. He's not my cup of tea but he's got something going for him. Then again, it could be his accent too…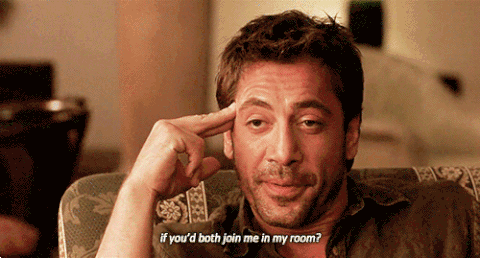 Save
Save
I can already see this post is going long so I'll stop here with this question:
What do you think? Can someone be sexy without necessarily being hot, cute or attractive?
And if so, could you name a celebrity who would fit that bill?
*not his real name
All Rights Reserved ©2017 Marquessa Matthews
Disclaimer: I have no copyrights to the song and/or video and/or hyperlinks to songs and/or videos and/or gifs above. No copyright infringement intended.
Save
Save
Save
Save
Save
Save
Save
Save
Save
Save
Save