Repost
This is a random list of things about moi that you really never needed to know…
"Life of Pie"
"Life of Pie" made me think of "pie"…which made me think of hot apple pie smothered by French vanilla ice cream…which made me think of some of my favorite things … which made me think of writing a list of seven random things about myself.
Actually, I've seen a number of bloggers posting "lists" and always thought that it was cute idea so why not borrow the idea?
Well, focusing on the "me" part and not on the "what" part of the list was harder than I thought, though it did make me realize that random tidbits about me (not the ones below) are sprinkled into my fiction.
So here is a totally "random" list of (more than 7) things you never needed to know about me :
As a kid in school, I would always take the "dare" in "Truth or Dare" game because it was much more fun;
I give great advice but don't always follow it myself – go figure, eh?;
I love listening to James Taylor on a rainy day – I have no clue why;
I've never shaved my legs because I don't need to – I'm blessed that the hairy leg fairy skipped me;
A waitress at The Cheesecake Factory once refused to serve me a margarita because I was "underage". The waitress was 23 and I was 35. My friends had a good laugh and I made sure that I got that drink for free;
I could be bribed with a family sized bag of M&M's, a pint of Ben & Jerry's New York Super Fudge Chunk or a big handful of Walkers shortbread cookies. Giving me all three at the same time could be dangerous for you and for me;
My favorite old school love songs still make me melt each and every time I hear them, like this one that I could still play on repeat:
If you think that you've painted me into a corner, think again;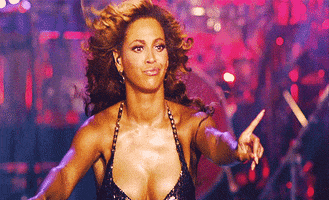 Purple was my favorite color long before Prince's "Purple Rain" – Prince stole "purple" from me;
I've been known to say absolutely ridiculous things with a straight face to "gossipers" just to see how information would be spun;
I can never decide what I want on a menu and am likely to change my mind a bunch of times before the waiter takes the order. It's not my fault. I'm a Libra.
I often get asked by people I barely know about my ______ and how they can get their _____ like mine. It has happened, more than once, that someone has gotten into my personal space and has touched my ______ , taking me totally off guard before I could even react. Not cool. You can try to fill in the blanks but I will give you this hint…
…it has nothing to do with my hair. And if you ask me nicely, I may tell you what it is…
Whoa, who knew that being "random" was this difficult? But at least #Bar-A-Thon #2 out of 7 is now complete (and ahead of schedule)!
Let me know if you liked this post and maybe, just maybe, I'll do a favorites list… 🙂
All Rights Reserved ©2017 Marquessa Matthews.
Disclaimer: I have no copyrights to the song and/or video and/or hyperlinks to songs and/or videos and/or gifs above. No copyright infringement intended.