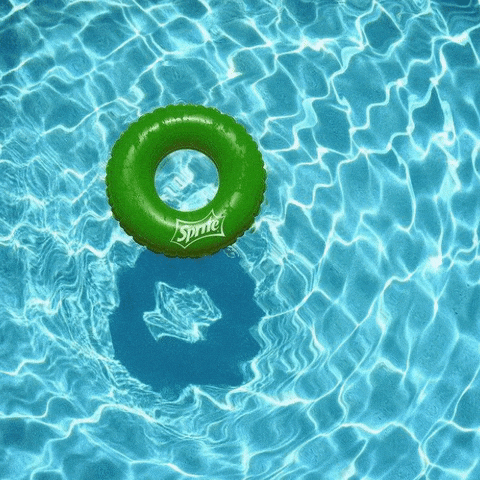 via GIPHY – https://giphy.com/gifs/spriteaunz-l0CRB5dYBKwlkDC48
I caught the elevator down to the pool area, knowing that I wouldn't find Doris, my 75 year old pool buddy for the past week, sitting in her self-appointed lounge chair under one of the palapas.
Her flight back to Florida had been last night so it was just a matter of time before someone else with lots of interesting stories took "her" spot. Though Doris was so much older, I was amused at the things we had in common. She had taken this trip solo, fed up with the excuses of friends who wanted to travel but never followed through, the ones too feeble to do much of anything and the ones who simply wanted to sit at home and gossip over the telephone all day.
"I told myself, Doris, are you going to curl up in a corner and not travel just because you are alone? Hell no", she had said during our first conversation and I immediately liked her.
My reasons for being here were similar, just with a 40 year time lag – most of my friends had the responsibilities of children and/or husbands, others had limited finances, while others had no "travel" gene or were just too high maintenance for my liking.
At this time of year, the resort seemed to be brimming with seniors and Doris would spend much of her time talking to me, giving me unsolicited advice about life and pointing out the ugly and handsome men at the pool. There had been one man in particular she had found cute but since he never approached her, she was more than annoyed with him.
"I have smiled and smiled. If he thinks that I am going to approach him first, well, he had better think again. But he does look handsome in that hat of his, doesn't he?"
Doris was a firecracker.
I made my way to my usual chair and was about to toss my bag down onto Doris' chair when I noticed a white envelope with her name written in large writing. I scanned the area.
There is no one else around, where did this come from?
I opened it.
"Hi Doris. I'm the guy that has been smiling at you for the past few days. I know that we are a little too old for "notes" but I was shy to approach you. Would you like to go for a coffee later today? I'm leaving in the morning and now realize how much time I've wasted. My name is Jacob. If you don't want to, I'll understand."
Oh. My. God. How sweet and how sad.
I stared at the note and sighed.
I guess even old men had lousy timing…
©2017 Marquessa Matthews. Updated from original post, The Letter, April 10, 2015.