As part of the 2018 A to Z Challenge, participants are asked to provide their "Reflections" on their experience.
This is my reflection.
My "Power and Control" theme was dark but that's what abusive relationships are, right? I was looking forward to shedding light on some of the red flags but though I started pre-writing back in March 2018, I got stuck deep in "H".
And not just stuck…REALLY stuck because I wanted a balance between realistic, not being "too real", not to depressing and with a little revenge in the end.
I think that I was successful with the realism…a few readers/commenters who joined in mid-story said they were "concerned" by what they were reading and were forced to go back to "A" because they thought it was "real". Well, I'll take that as compliment.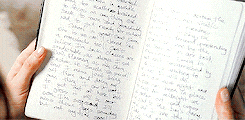 Just like last year, in order to keep up, I was writing nightly with only the idea that #Dexmustdie (as one reader said!) in the end. And because of that, I couldn't keep up with your posts. But at least I'll have great reading waiting for me – I will enjoy slowly catching up on all that I missed.
All in all, I'm generally happy with my story but I'm not sure that I would tackle something this serious again in 26 posts.
I was smiling from ear to ear at your reactions at the end of "Z"…
Don't worry that bonus installment by email newsletter is in your email inbox right now! And I won't make the same mistake I made last year – I will start editing this A to Z asap and convert it into a lost leader/freebie!
Technical Side of the A to Z Challenge
Kudos to the A to Z Challenge organizers on the improvements that were made this year. So many improvements since las year… a master list that could be filtered (it was easy for me to look for other fiction writers), the Daily List where we could drop our links if we were writing serial posts. And best of all, this lists will remain posted so that we can access them throughout the year!
Great thinking!
And though I'm tired right now, by the time December rolls around, I'll be looking forward to April!
Bisous,
M xoxo