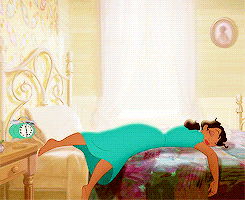 I fell through a rabbit hole last night.
In one of the few Facebook groups that I am a member of, someone posted a thread bemoaning the loss of quality music like we had back in the 70s and 80s…
The kind of music that could shift your ENTIRE mood.
She asked others to post some of their old favorites, you know, the kind of "good" old music that you can actually sing along to because you can discern the words. The kind of lyrics that actually make sense and have "meaning".
Does talent like Burt Bacharach, Carole King or even Babyface exist anymore… Sorry to say but talent in the music industry has gone the way of the dodo bird.
But I digress…
Needless to say, her post resonated me. And I wasn't the only one because her post blew up.
People started posting stuff left, right and center, bringing me back to memories of quality songs I rarely hear unless I play them myself.
Being a 70s kid who loved "easy-listening" music, I posted one of my many favorites and then proceeded to spend way too many hours past my bedtime listening to others selections.
The DEEP dark and totally SEDUCTIVE rabbit hole of YouTube videos and related video suggestions.
How often does that happen to you? Am I alone in this?
Below is the song I posted in that FB group (Lee Ritenour's "Is It You" if the video link doesn't work) – a song that inspired one of my stories.
If you share my feelings about good old music, please go ahead and share as many of your favorites with others here – this post will up for a little while. And I'll share one for each one that you do!
Disclaimer: I have no copyrights to the song and/or video and/or hyperlinks to songs and/or videos and/or gifs above. No copyright infringement intended.