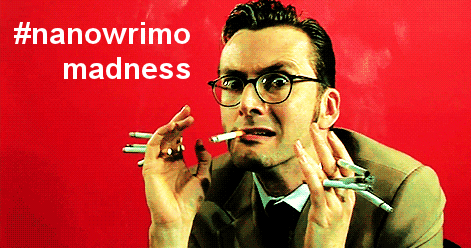 Nanowrimo is only a little over a month away?!?!
How did that happen?!
Yeah, I'm going to try for 50,000 words again this November, fractured finger or not.
But my plan is to tackle Nanowrimo differently this year.
My tentative plan to write one short story per week, for 4 weeks at 12,500 words each in length which will feel less daunting.
Four short stories I can hit as hard as I can, quit and then move on to the next one.
Short stories with titles based on…wait for it…1980s music titles because that's all I have been listening to via my TuneIn app since I posted about the rabbit hole incident.
For the next four Mondays, I'm going to post four song titles that I may possibly use as inspiration.
You can tell me which titles resonate the most with you and the short story did you may have for it.
Here we go… 🙂
Bisous,
M