If you added me as a "buddy" on the official NaNoWriMo website, I'll apologize in advance for never "checking in" with you.
The first year I attempted the challenge, I logged onto the site every day to check-in with "buddies" and provide encouragement.
All the while, I was trying to get my daily 1,667 words written, participate in virtual write-ins, attend online online NaNoWriMo seminars and peruse your NaNo-focused and the #nanowrimo hashtags…
Let's just say that I quickly realized that I couldn't do it all and made the choice to only log my word count from time to time on the official site.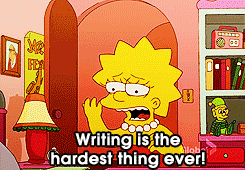 So yes, if you added me as a "buddy", I'm going to be a bad buddy. But I will still be your good friend…after November…. 🙂
Priority #1 will be keeping up with my daily word count by any means necessary.
Priority #2 will be to provide some snippets/excerpts for my mailing list readers who I have neglected for far too long…sorry.
To my fellow NaNoWriMo participant-friends, let's get this done!
Bisous,
M  xoxo