Repost
I suddenly realized that I had much better things to do with my time, especially now that I had some living to do….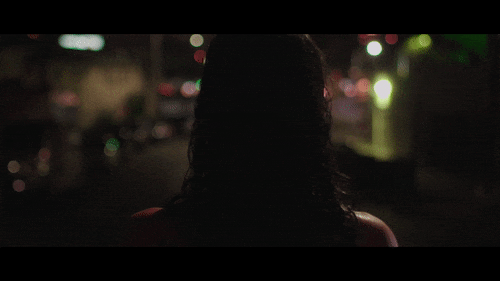 "Of course, I can't give you an exact time period but from my experience with this kind of illness, I'd say, give or take 12 to 24 months. I'm so very sorry. Are you sure that there is no one I can call for you?"
Why is this office so sterile white? White walls, white shelving, off-white accessories…
"No. I'll be fine."
The doctor's voice sounded a thousand miles away and even my own voice didn't sound like mine in my own head.
"Kate, I don't think that you should be dealing with this news alone…"
They could at least have splashed a little color on a few of the walls, especially in the waiting room where it is so depressing…
"No. I'm okay."
The doctor's eyes pierced holes into my face, probably wondering how much longer she would have to wait before I cracked and crumbled into pieces onto the floor in tears. She gave me a doubtful look before scribbling something down vigorously on her prescription pad. I looked at the array of diplomas, degrees and certifications that littered her wall behind her, boasting her credentials.
All of those credentials and none of them can help me…
"I'm referring you to a therapist. It would be good for you and your family to speak with him. He can give you some coping strategies to help you through the difficult times to come."
She scribbled something else on another page of her pad.
"And this is a prescription for something to take the edge of your nerves."
The doctor tore the sheets from the pad with such force that it startled me back to attention. I took them without saying a word and shoved them into my purse.
"And I'd like to see you back here next week so that we can discuss your options."
"Options? You just said that it's terminal."
I knew that I was looking at her all kinds of crazy. What kind of quack was she?
"I'm referring to options related to delaying the effects of the disease and to make things more…cope-able.
Cope-able? Was that even a real word?
"I apologize. I should have made that more clear, Kate."
The doctor pushed back from her chair and stood up, signaling to me that my time was up, in more ways than the obvious one. I did the same, not feeling any sensation in my legs. My head felt disconnected from the rest of my body and I steadied myself by placing a hand on the edge of her desk. The doctor caught me by the arm to help me balance.
"You're not okay. You need to let me call someone for you. What about your husband?"
"I'm divorced," I spat out. The doctor looked uncomfortable.
"I forgot. I'm sorry. What about one of your children?"
"They both live abroad," I lied, watching her face as she ran out of options. "I told you, I'll be fine."
The doctor nodded and gave up. She walked me out of her office door and back into the corridor but not before giving me a look filled with genuine sadness and pity.
"Don't forget to have the receptionist give you an appointment for next week, okay?" she said loud enough for the receptionist to hear. "We'll discuss a plan to…deal with all of this."
"Okay."
The doctor nodded, to the receptionist, handed her my chart and called the next patient into her office. I took a moment to observe the faces in the deathly quiet waiting room that was overflowing patients. I felt invisible – most of them were focused on their smartphones while others looked off blankly into the distance worried about their own fates. But they weren't invisible to me. I wondered which one of them would be joining my express ride to the other side.
"Mrs. Kavanaught? You need an appointment with the doctor for next week, right?"
I turned my attention to the always upbeat and pretty receptionist. She couldn't have been more than twenty-five years old.
Twenty-five… That was only 14 years ago. When I was twenty-five I was young and vibrant too…
"Mrs. Kavanaught? You need an appointment with the doctor for next week…"
My heart was racing but my spirit was calmly and clearly speaking to me.
"No. I don't."
The young girl looked confused.
"But the doctor said that you needed an appointment for …"
I ignored her and walked away to the elevators, my sole focus was on getting back to my car without passing out. As the elevator doors closed, I looked back to see the receptionist on her feet and staring at me as if I'd lost my mind.
Maybe I had.
But no, there would be no need for an appointment next week or any other week for that matter. I suddenly realized that I had much better things to do with my time, especially now that I had some living to do.
It was time for me to start living to die…
Kate
All Rights Reserved ©2017 Marquessa Matthews