"I reached out, ran the palm of my hand up the length of his chiseled chest and then slipped a finger into the edge of the towel around his waist where it was tucked in. On my tiptoes, I tilted my head to offer him my lips again and…"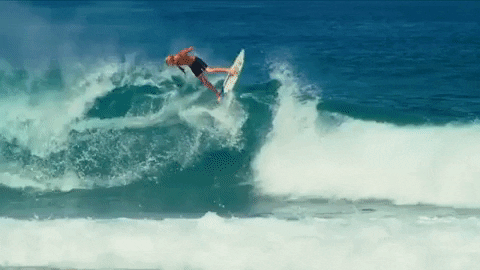 "What do you mean Galen didn't say anything when you told him that you were sick?"
It might have been past midnight for Meghan but she was wide awake as I put the final touches on my outfit.
"Meghan, you have to understand. Galen and I were talking about the passing of his son, the troubles in his past and just life in general. When I said that I wanted to do all the things I didn't do in my life before dying, he didn't take me literally. And I'm glad that he didn't."
"You wanted Galen to be honest with you but you won't do the same with him?"
"I know, I know. I really wanted to but I couldn't. I can't. I feel so good with him and if I tell the truth, it's going to ruin everything.  I only have a week left in Maui before reality sets in and I have to face the music. Why can't I just be happy for the rest of what's left? What's so wrong with that?"
Meghan was quiet for a while before she responded.
"Kate, I guess that nothing is wrong with that. It's not like you'll see him again after your trip is over. Do what you need to do. Did you call the doctor's office yesterday like you said you would to make an appointment?"
The way Meghan shifted the direction of the conversation made it obvious she truly didn't agree.
"Yes, I did. The secretary asked me to come in the same day that I get home. When I told her that I would be too tired after such a long flight home, she kept insisting and I gave in. I might as well bite the bullet, right? Will you still go with me?"
"Of course I will. I'll pick you up from the airport and we'll go straight there."
When I realized how late it was, I grabbed my purse and slipped on my heels.
"I've got to go. I'm meeting Galen at his place and I don't want to be late. I've never seen his place before and I'm quite curious to see how he lives."
"Oh, that sounds quite…sexy. Have you two…you know…done it yet?"
"No. But I definitely want to."
"Whoa! Listen to you! If you want him, take the bull by the horns and let him know," Meghan giggled.
"To be honest, I haven't thought of much else since that day he took me for malasadas and poke."
"Well, I want all the details tomorrow." And with that Meghan hung up.
I gave myself one last look in the full-length mirror, refreshed my red lipstick and headed out to Galen's building. When I got to his door, I took a deep breath, shook off the last of my nerves and knocked.
"Come in! It's open!" I heard him yell from inside.
The moment I turned the handle and let myself in, I noticed a number of colorful photographs of Hawaiian landscapes that brought the walls to life and the contrast of minimalist furniture that adorned the livingroom. In the far corner near the patio was an array of different sized surfboards hanging from the ceiling and underneath them stood Galen in nothing but a towel around his waist.
At the sight of him standing there half-naked with his wet hair falling past his shoulders, I stood frozen in place. Galen approached and gave me a long lingering kiss that I easily fell into.
"Hey Beautiful! You're early. I still need to get ready for dinner." Galen held onto me and all I could think of was tugging his towel free.
"Is this why you asked me to come over here?" I asked against his lips, inviting him to kiss me again. "You wanted to seduce me into staying in instead of going out to dinner?"
"It did cross my mind." When Galen's lips found themselves on my neck and behind my ear, I felt my knees go weak. "But I also wanted to show you my quiver."
For once, I knew what Galen was talking about but that was only because I'd seen the term in a magazine on the plane ride to Oahu.
"And why would I want to see your collection of surf boards?"
"Because I'd like to take you surfing and want you to choose one of my boards to use before we go."
I took a step back. "What if I said that there was something I would much prefer to do with you than surf?"
Surprised, Galen's eyes crinkled at the corners when he grinned. He ran a hand through his wet hair and stared down with those clear blue eyes that always hypnotized me.
"What would you prefer to do Katie?"
I reached out, ran the palm of my hand up and down the length of his chiseled chest and then slipped a finger into the edge of the towel around his waist where it was tucked in.
On my tiptoes, I tilted my head to offer him my lips again and whispered, "I'll tell you after dinner."
©2017 Marquessa Matthews.
If you liked this piece and want to see more like it, please click on "Like" and/or "Comment" below and share with others who would also enjoy it. You can also sign up for my mailing list here to get the latest news from me. 
Save