"Not only did I feel at one with God, I felt a deep connection with Galen and true peace with myself. I closed my eyes and took a deep cleansing breath.

If God decided to take me right now, I would willingly go with him…"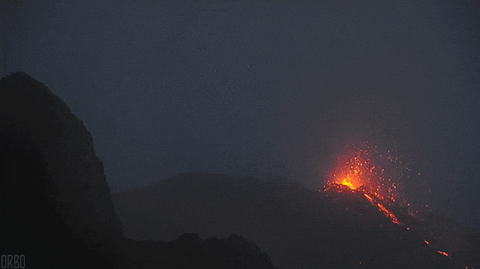 "Babe, get up. We need to leave soon."
I groaned and squinted from one eye towards the open bedroom window. When I saw that it was still pitch black outside, I grunted and buried myself deeper into the comfortable bed.
"It's still dark out," I whined. "And I want to sleeeeeeep…"
Since Galen had refused to tell me where we were supposed to be going this morning, my only interest was to enjoy how delicious the bed felt at that very moment.
"Katie, you can sleep in the car."
The firmness in Galen's voice made me open both eyes to see if his tone matched the look on his face. It did. He was already dressed, had a knapsack draped over his shoulder and both hands were on his hips.
"It's a 2 1/2 hour drive and I made a reservation yesterday. We need to get there early for a good spot."
I sighed and pulled the covers over my head.
"Maybe if you tell me where we are going first, I would be more inclined to listen."
"Come on, stop whining and get up."
When I still didn't move, I heard Galen's knapsack hit the floor and before I could protest, he snatched the covers away, bodily picked me up and carried me into the bathroom like a groom with his new bride. Then, he gently deposited me directly into the bathtub, pyjamas and all.
"Take a shower, be ready in 15 minutes and make sure to bring a jacket."
I could see that he wasn't joking around so I started peeling off my pyjamas.
"A jacket? What for? We're in Maui!"
"Trust me, you'll see. Hurry up."
Galen closed the bathroom door, leaving me to get ready in record time. When I stumbled into the living room, I found him packing up all my camera gear and tripod.
"You'll be needing these too," he said, barely looking up.
Grabbing everything we seemed to need, Galen led me out the door and into his car. We soon found ourselves speeding off into the dark.
"Galen, tell me where we are going."
"It's a surprise. If you're hungry, I already have snacks packed but I suggest that you wait until get up there. I don't want you feeling nauseous on the way up. And we'll grab some coffee later."
"Nauseous? On the way up?"
Galen kept his eyes on the road and didn't respond.
As we drove to destinations unknown, I found myself drifting in and out of sleep on his shoulder. Strangely enough, I awoke just before we passed a road sign that spilled the beans on his secret – Haleakalā National Park.
"What is this place?"
"Haleakala means "House of the Sun". It's a national park with volcanic landscapes…"
"Uh…I'm not really into volcanos," I said, trying not to sound disappointed or ungrateful. It was actually more about my fear of any mountain with a possibility of a snap, crackle or pop. "Is it like Diamond Head?"
"You'll just have to wait and see."
We rolled up to where Galen paid the entrance fee and stopped in the parking lot. It was still pitch black and there only two other cars.
"Didn't you say something about getting here early to get a good spot? There is no one here," I teased him as he turned off the car.
"Mark my words, it will become insane very, very soon."
Realizing that I was suddenly very cold, I shivered and hugged myself to warm up.
"You didn't bring a jacket, did you?"
"Oops…" I said, shaking my head. In the rush to get dressed, it had slipped my mind.
Galen reached into the back seat, grabbed the knapsack and pulled out a pair of socks, a wool hat, a pair of gloves and a man's sweater.
"Put these on. We're about 10,000 feet up."
Galen didn't need to ask me twice.
"Thanks. You think of everything, don't you?"
Galen laughed. "When I told you that I would take care of you, I meant it."
I couldn't contain my smile.
I think I'm in love with this man I've only known for two weeks.

"We'll stay in the car for a while to stay warm and then I'll take you to a great spot to set up the camera. I brought you here to witness a sunrise that you've never seen before."
Before I knew it, tons of cars started rolling up and droves of people stumbled out of their vehicles and into the darkness heading to a small building to the left of the parking lot. Just as Galen had predicted, the scene was becoming insanely crowded and our vehicle was soon trapped. If we had wanted to leave, we would have been up shit creek without a paddle. I watched as people started to jockeying for spots for the best views.
"Galen, shouldn't we get out the car and secure a spot? We're going to end up at the back of the crowd when we got here first."
"Don't worry. What they don't know is that there are two places to see the sunrise, not just the one near the Observatory. Our spot will have the better view and no crowd."
We stayed in the car for a little longer. Then, Galen grabbed our gear and I found myself following him down a small trail to the right side of the parking lot away from the maddening crowds.
He helped me position the camera on the tripod and double-checked that the camera remote control was working properly. Just as we finished setting up, there was a hint of light in the distance and it was only then that I realized just how far up we were.
"Get ready to fall in love," Galen whispered into my ear.
And I did.
https://www.youtube.com/watch?v=Ek6dfnTWNHM
Disclaimer: I have no copyrights to the song and/or video and/or hyperlinks to songs and/or videos and/or gifs above. No copyright infringement intended.
There we stood, watching the sunrise above a bed of soft billowing island clouds. The rays of the orange sun cast a hue against the horizon and over the mountains in the distance. As the sun crept up higher and higher, it was as if I was watching a piece of artwork come to life before my eyes.  It was surreal and unlike anything I had ever seen and definitely something I would never ever forget.
Not only did I feel at one with God, I felt a deep connection with Galen and true peace with myself. I closed my eyes and took a deep cleansing breath.
If God decided to take me right now, I would willingly go with Him.
"So what do you think?"  Galen circled his hand around my waist. "Amazing, isn't it?"
"Thank you for bringing me here. I have no words to describe how I feel right now…"
When the sun was fully up in the sky and the droves of people in the distance began hustling and bustling to leave, I turned to start putting the camera away.
"We can take our time. It would take at least 30 minutes to get out of the parking lot. Anyways, right now is the best light for taking great shots."
"I thought that you weren't into photography," I said, taken by surprise.
"I'm not. But you are so let's stay."
I'm in love with a man I've know for two weeks.
I spent time taking landscape shots and playing with shots from different angles. Then, we spent some time having fun by taking selfies together until it was time to go. I took his hand and pulled him close, giving him a hug.
"Thank you again Galen. This was truly amazing."
"Well, I wasted two precious days without you and I regret it. This was my way of making it up to to you…"
From the tone of his voice, I knew that there was something else.
"Bringing me to see this beautiful view, a view that I won't be able to get after I leave tomorrow…Was this your subtle way of trying to make me fall in love with Maui so that I would change my mind and stay?"
Galen gazed into my eyes and smiled.
"You caught me," he grinned. "Did I succeed?"
"You know that I've fallen in love with this place. But I can't stay Galen. I have to go home. I've let fear cast a shadow over my life for so long and I refuse to do that anymore. I need to go home, face my fears now and stop running away."
Galen's eyes were clouded with sadness.
"What about if I left with you?"
I was touched but I shook my head.
"My heart would love that but you have an attachment to this island. You would be leaving it and Ben behind and I can't let you do that. I need to face this on my own and I now I know that I can. I think that I've finally forgiven myself for the years I allowed myself to stay locked away in the dark. If nothing else, this trip has opened my eyes to opening myself up again. And you have made me open my eyes. If it wasn't for you, I would never have opened up myself to love again."
The words slipped so easily from my lips that I didn't even stutter.
"Are you saying what I think that you are saying Katie?" Galen grinned.
"Yes, that's what I'm saying. It's crazy but yes, I love you."
And now that I'd said those three big words, I could never take them back.
Continuation – W is for "Wikiwiki"
©2017 Marquessa Matthews.
If you liked this piece and want to see more like it, please click on "Like" and/or "Comment" below and share with others who would also enjoy it. You can also sign up for my mailing list here to get the latest news from me. 
Save
Save
Save