"I was tempted to say that I could come back and see him again but only God knew his plans for me and how long I had left. I wasn't about to make a promise that I couldn't keep…"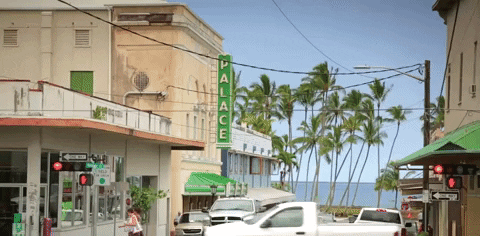 I felt the sun on my face from my bedroom window and slowly opened my eyes to find Galen watching me sleep.
"Good morning beautiful."
Galen brushed the hair out of my face. His face was serious and he had no smile for me.
I knew why.
"And good morning to you handsome."
I stretched out like a cat and glanced over at the clock on the nightstand. Two hours to go before I had to hit the airport. When I snuggled up against Galen, I felt his entire body tense up as he held onto me. He trailed his fingers up and down the length of my arm for a while but said nothing. Then, he slid out of bed, grabbed his clothes from the chair and turned his back to me as he got dressed.
"Please don't be mad at me Galen."
I knew that he wasn't pleased since we had talked about going to the airport today – he had been relatively subdued since we had gotten back from Mount Haleakala.
"I'm not mad. I just don't understand why you want to take the WikiWiki Shuttle to the airport. If I take you, we would have more time together."
"Because that's what I want Galen."
He gave me a frustrated look and disappeared out of the bedroom. I decided to give him a little time alone by taking a shower, getting dressed and packing away the rest of my things. Most of my luggage was already sitting near the front door and I'd already checked out and settled my bill last night.
To a stranger and maybe even Galen, I probably looked like I couldn't leave fast enough. But in reality, I was simply anxious to go home and fight the good fight.
I'm ready to fight.
I found Galen sitting on the balcony and where he sensed me standing behind him, he didn't turn his head. He kept his blue eyes focused on the ocean blue waves.
"Why Katie?"
"Because I'd like to spend these last hours with you and only you. I don't want to be surrounded by stressed travelers and crying strangers being left behind by loved ones. I'd prefer to just sit here quietly with you, even if you don't want to talk to me."
I sat down in his lap and he nestled his face into my chest. We were a perfect fit.
"You know, so much has happened to me during this trip. I've met so many wonderful people and done so many unexpected things…It sounds cliché but this trip has changed my life – or at least what's left of it. If it wasn't for my illness and that push from Meghan, none of this would ever have happened. I never would have met you. I don't know what I'm going to do without seeing you every day but I do know that I'll never forget what we have shared."
I was tempted to say that I could come back and see him again but only God knew his plans for me and how long I had left. I wasn't about to make a promise that I couldn't keep.
"I don't want to let you go Katie. But know this, though we may not physically be together, I will always be with you…right here," Galen said, tracing his fingers across my heart.
"You're just too sweet Galen. They broke the mold when they made you. I never thought that a man like you existed."
"Well, I don't know about anyone breaking the mold but I do exist, or at least, I want to exist for you."
Before we knew it, it was time to leave and a deep sadness came over me. We were quiet as Galen helped me with my luggage to the WikiWiki shuttle stand near the lobby where other guests were already waiting.
"For once I'm glad that we're last in line and I'm hoping that this shuttle will not be wikiwiki…"
"Wikiwiki means…"
"It means fast."
As if on cue, the shuttle bus appeared and people started to get themselves ready. I wanted one last picture with Galen and didn't want it to be another selfie so I tapped the shoulder of the young woman that stood ahead of us.
"Excuse me Miss? Could you please take a photo of us?"
The woman glanced around as if she wanted to make sure that I was talking to her.
"Uh…yeah…uh, sure."
I handed her my cell, we posed for the camera and before I could thank her, she turned her back on me.
After my luggage was loaded onto the shuttle, Galen pulled me aside to give me one long, sweet and lingering kiss.
"Do you promise not to forget about me?" he teased, trying to make light of how sad we both were.
"Of course I won't. And I hope that you do the same."
Galen took my hand, led me back to the door of the shuttle bus and kissed my hand.
"A piece of me will always be with you Katie."
I tried to hold back my tears as I boarded and took my seat.
After the bus pulled away from the curb, I watched Galen's figure become smaller and smaller in the distance as my heart became bigger and bigger with love for him.
Continuation – X is for "eXcuses"
©2017 Marquessa Matthews.
If you liked this piece and want to see more like it, please click on "Like" and/or "Comment" below and share with others who would also enjoy it. You can also sign up for my mailing list here to get the latest news from me. 
Save
Save
Save