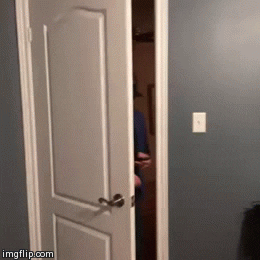 I hate it when people ask intrusive, rude or inappropriate questions that they have no business asking.
I usually don't bat en eye with acquaintances – like the service guy who came to fix an appliance who had the nerve to ask me if my curls were "real".
I mean, would he have asked that question if I were a woman of a different shade? Or if I were one of those Kardashian-type women? Of course not.
I served him with a large dish of "Yes, this is my "real" hair and I can't believe that you asked me such an inappropriate question" followed by a hot order of stink eye.
Needless to say, I don't think that he will ever ask any woman of any shade that question again.
But I digress.
I do have a problem when it comes to closer relationships and the awkward fine line of figuring out what to say without coming off as bitchy, cold, angry, or plain old p*issed.
And with the holiday season approaching, it is going to be a prime time for intrusive questions. My usual "go-to phrases" are getting old so I googled around for some new ones to add to my repertoire.
My new favorite responses are: "I don't know" and/or "Why do you ask?"
I've tried it a few times and it has been awesome. "I don't know" is a non-response that fits a number of different situations and "Why do you ask?" puts Nosey Nancy on the hot seat to explain herself. theIt is turning out to be a great way to decipher the motive behind the question.
What are some of your favorite responses to intrusive questions?
Disclaimer: I have no copyrights to the song and/or video and/or hyperlinks to songs and/or videos and/or gifs above. No copyright infringement intended.