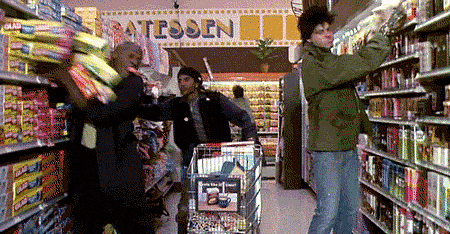 I stopped "stockpiling" gifts a long time ago and I regret it.
And waiting in a long line at big box store the other day, I was reminded of how stressful gift shopping at Christmas (or at any time of year) is for me.
Perfumes, body care, make-up, specialty coffee sets and everything else under the sun are overflowing off of the shelves for Christmas…It's a perfect opportunity to lessen future stress and start stockpiling again for future birthdays.
Like this hot sauce set I picked up:
Knowing that a relative enjoys hot sauce and their birthday is at the end of the month, my gift is already bought!
It felt sooo good to tick that gift off my list that I promptly headed to my local Dollarama and bought ALL of the birthday cards I need for until December 2020.
Just that little task lifted off my shoulders made me decide to dedicate an afternoon next week to "stockpile" gifts for the next 6 months.
Does shopping stress you out? How do you deal with this time of year?
Disclaimer: I have no copyrights to the song and/or video and/or hyperlinks to songs and/or videos and/or gifs above. No copyright infringement intended.