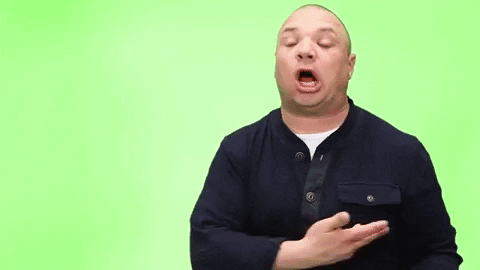 I won't lie, it feels fantastic to tick off a bunch of things from my to-do list by the end of a day.
It gives me a rush.
But by the end of a long list, my brain is melted or I end up feeling like a failure because if I didn't get everything done.
For the past weeks, I have been pairing my list down to one or two things per day, like paying my online bills or cleaning the bathroom. Even making the bed (which I find a chore) can be a "thing" on the list.
I can be assured that I will finish those few items but I am also assured a sense of accomplishment.
I never thought that mastering the art of underachievement could be a good thing…but it has been.
Disclaimer: I have no copyrights to the song and/or video and/or hyperlinks to songs and/or videos and/or gifs above. No copyright infringement intended.