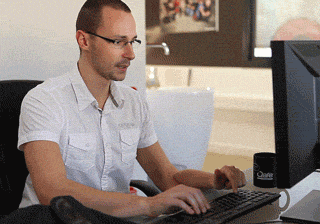 I was the Queen of multitasking.
Doing too many things and going too fast, literally falling over my own two feet, more than once. And the last time I did, I ended up with my left hand in a splint for almost two months.
It was the universe's way of telling me that I was doing too much.
With only one functioning hand, I was forced to stop multitasking. Washing dishes, doing my hair and even tying my shoes was a challenge. For certain things, I had to ask someone for help, simply not do something at all or I had to slow my pace down.
The positive side is that I learned the beauty of concentrating on one thing at a time, being mindful and in the present – definitely something I'll be taking into the new year.
Disclaimer: I have no copyrights to the song and/or video and/or hyperlinks to songs and/or videos and/or gifs above. No copyright infringement intended.