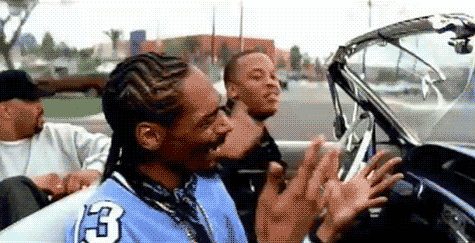 An example of what I have deleted from my music playlists…
Long gone are the days of The Sugarhill Gang …
I have always had a dislike for any music that:
revolves around excessive profanity,
makes violence look "normal"; and
denigrates women (especially those of my shade) with negative stereotypes through lyrics and videos.
My hard earned money will not support any of it, not even the supposed artists clothing lines or overpriced earphones as gifts for my young nieces and nephews.
I used to have a certain level of tolerance in situations out of my control but the older I get, the more I have ZERO tolerance across the board.
And with no shame…
I realized late in life that toxic and negative messaging can slip into your brain like a quiet thief to rob your soul. When the messaging around you is always negative, you start to accept it as "normal" and "true" without even realizing it.
At the hairstylist a few weeks ago, the younger female stylists had videos on Youtube playing as background noise and after watching one too many in the mirror I was facing, I just couldn't help myself anymore. I asked them if they could switch to something else and they were happy to comply, thinking that I wanted to watch something specific. They asked what I wanted to watch and "Anything is fine as long as I'm not listening to lyrics where I am being called a b*tch, hoe or a golddigger," was my response just as the owner walked into the room.
Being the same age as me, I quickly realized that the owner and I had the very same perspective the topic of wrong messaging through music and guarding ourselves against it. The owner had even gone so far as to delete certain songs from her playlists…
From the looks on those young women's faces during our conversation, it was clear that we were providing food for thought that there young minds had been starved of.
Since that conversation, I have taken a page out of my hairstylist's playbook. Instead of skipping over certain songs in my playlists of over a thousand songs, I have started deleting …kind of like this one I didn't even realize was in my collection (that I got from a former DJ)…
The chorus? Absolutely disgusting!
What messaging in your environment might you remove from your life in 2019?
Disclaimer: I have no copyrights to the song and/or video and/or hyperlinks to songs and/or videos and/or gifs above. No copyright infringement intended.