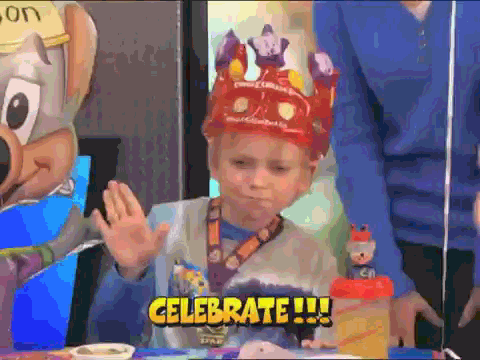 Celebrating the small things in life is important because some days, that is all you will have.
More and more, I have been treating the small things as big things, no matter how banal it may be…like driving right past my favorite coffeeshop without going through the drive-through? WIN!
Or persuading customer service to give me a discount on one of my annual memberships? WIN!
Or listening to a colleagues' problem and asking the right questions for them to figure out their own issue? WIN!
Getting all the green lights on the way to work? WIN!
Believe me, I can celebrate just about anything if I want to put a smile on my face.
Disclaimer: I have no copyrights to the song and/or video and/or hyperlinks to songs and/or videos and/or gifs above. No copyright infringement intended.