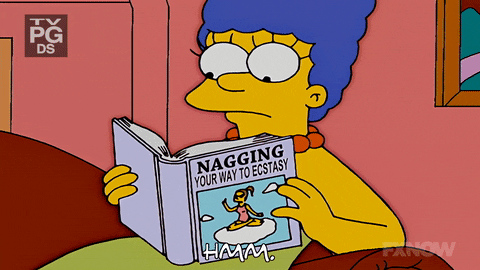 Certain things will nag at me until I do them and if I don't, it adds to my mental clutter and that's not a good thing.
Constantly at the back of my mind and not leaving me alone….won't leave me alone. Being the go-go-go person that I am who enjoys a good list, I jotted down all the things nagging at me onto little bits of paper (referring back to #9) and placed them in a jar.
I'm calling it my "Nag Jar".
Some items require little time while others are more complex but once a week, I've been randomly picking a task from the jar and getting it done to completion. So far, I've gotten easy stuff done like:
…replacing the broken toilet seat cover (that I bought last year and never installed),
…sifting through the box of manuals and warrantees that are no longer useful,
…replacing all of my household bulbs to LEDs (bought last year on sale)…
All of these things took less than one hour to do but they were taking up unnecessary space in my head.
For me, 2019 will continue to be about eliminating mental clutter…
What's the one thing nagging you that you could take care of today?

Disclaimer: I have no copyrights to the song and/or video and/or hyperlinks to songs and/or videos and/or gifs above. No copyright infringement intended.