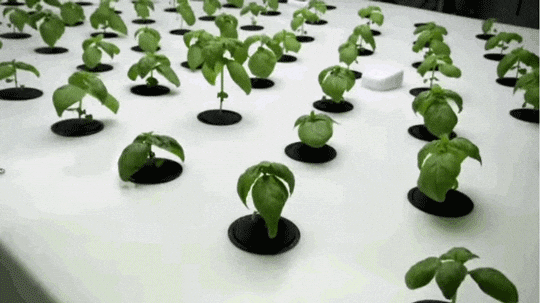 Doing one thing now that will benefit you later …
This can apply to sooo many different situations, like exercising to have more energy, eating healthy to avoid diseases later in life or contributing monthly to your Registered Retirement Savings Plan.
Those are all great things but for this post, I'm keeping it simple to getting a jump start on a different aspect of #8 … growing fresher food.
Growing food when it's dead of winter in my cold neck of the woods? Yes, indoors.
Someone near and dear to me bought my a Click and Grown Smart Garden (no endorsement) last Christmas and I only just set it up a few days ago (it took all of 5 minutes!)
The basil is already started to sprout and I'm anxiously looking forward to reaping the benefits. And since that same loved one just gave me a small greenhouse for this Christmas, I'll have time to get experience with this system out between now and the spring.
With all the tasteless genetically modified food out there, I'm becoming more and more serious about eating fresher and healthier produce.
If all goes well, I may be tempted to investigate the cost of a Wall Farm…
A friend introduced me to the benefits of "sprouting" so I've been trying that out too.
What can you start now that will reap benefits of later?
Disclaimer: I have no copyrights to the song and/or video and/or hyperlinks to songs and/or videos and/or gifs above. No copyright infringement intended.