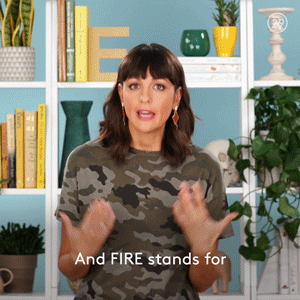 I'm usually a very cheap frugal person but when I'm busy, I can spend money like there is no tomorrow.
Buying lunch instead of packing it, forgetting food in the fridge and having it spoil, buying things for others without thinking it through…
Retirement may be years away but it's not that far away. 2019 will be the year of becoming more financially conscious.
That is my promise to myself.
You never know what the future will bring and saving now to be secure later is my top priority right now.
Are you financially savvy? What are you doing to secure your future?
Disclaimer: I have no copyrights to the song and/or video and/or hyperlinks to songs and/or videos and/or gifs above. No copyright infringement intended.