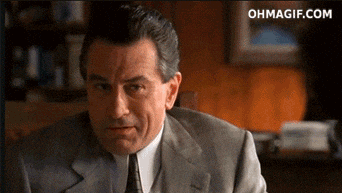 If it's one thing I have learned, trusting my gut has never led me in the wrong direction…until I follow my "brain" by doing things I think I "should" do.
That's when things can go haywire.
Your soul knows what's not good for you and developing a better habit to listening to those cues can only be a good thing.
What about you? Do you always trust your gut?
Disclaimer: I have no copyrights to the song and/or video and/or hyperlinks to songs and/or videos and/or gifs above. No copyright infringement intended.