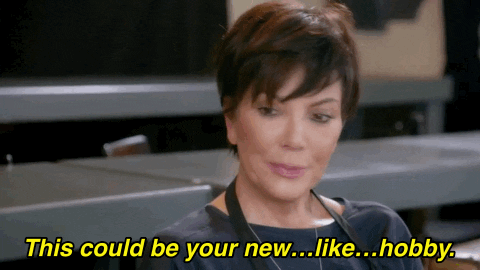 Since having my own space, gardening and home improvements have been my hobbies for a number of years.
For me, a hobby is an activity that you look forward to doing and that when you are doing it, you don't see the time fly by.
I found my way back to fiction writing almost 4 years ago but I'd like to resuscitate the hobby of baking and cooking I had in my teen years, inspired by the Saturday PBS cooking shows I loved to watch in the 1980s before the Food Network was a "thing".  Jacques Pepin, The Frugal Gourmet, Julia…
A few Chrismas' ago, someone bought me a 365 day recipe book but I have yet to dive in.
If you have a hobby that you haven't pursued in a while, resuscitate it. And if you don't have one, have fun trying out different things – take a painting or photography class, jewelry-making, start a blog, volunteer for an organization…anything that you think you may enjoy and that will keep you and your mind engaged.
What hobby have you been neglecting?
Disclaimer: I have no copyrights to the song and/or video and/or hyperlinks to songs and/or videos and/or gifs above. No copyright infringement intended.