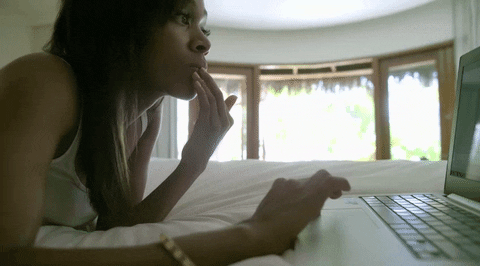 "Sometimes we have to make three left turns, instead of one right, to find our way." – Tricia Huffman
I've had quite a few stops and starts with my dream of becoming a published writer.
Besides the obstacles I've placed in my own way, life has taken me on detours and played some dirty tricks.  Only recently have I realized that if I keep my eye on the prize and make the decision to pick myself up, dust myself off and keep moving towards my goal, I'll get to where I want to be.
No, I'll get to where I need to be.
It's a waste of time thinking about where I could have been if I had gotten out of my own way a long time ago.
Maybe my outlook has improved because I'm revisiting my  "live your life now" theme of my novella. Maybe it's because my edits are going really well (I've put myself on a "schedule"). Or maybe it's because I no longer have a fear of the boogeyman I thought was waiting to jump out at me from behind the scary self-editing process curtain ( I gifted myself a few online courses for Christmas and they demystified everything)…
Whatever the reason, I'm feeling totally light and positive about my editing progress and writing in general.
It's like I'm attracting a bunch of good writing stuff – pieces of the puzzle I need to know are "finding" me instead of me chasing after them.
When I couldn't figure out how to use YWriter and Scrivener after NaNoWriMo, Pressbooks fell into my lap when I was focused on something else. When I wanted to find one great resource about marketing, Seth Godin's name popped up in a podcast I was listening to. And when I wanted to find authors in my genre who know how to balance their blog, book, and newsletter content, I stumbled across three great ones (outside of my genre) within the same week.
The universe is helping me because I'm helping myself and not allowing myself to get discouraged anymore.
I'm seeing that if it weren't for my "left turns", I don't think that I would have gotten to this point in my writing journey. Maybe I needed all the twists in the road to make me more optimistic than I have ever been been about my writing. And maybe I needed the discouraging naysayers in my past for me to fully understand that writing is all about me, my passion and my outlet.
I'm still writing.
I'm still here.
And writing is a part of my life that will never disappear.
It's never too late to chase your dreams as long as you start today and keep moving forward, right?
What dream do you need to start chasing again? If you'd like to share, feel free to drop it in the comments.
M xoxo