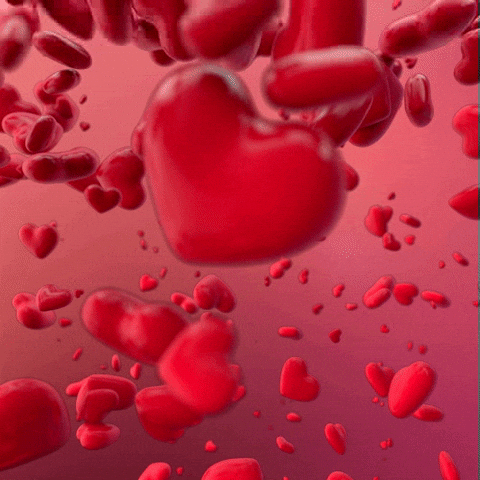 Happy Valentine's Day!
Since this excerpt is based on Valentine's Day, I thought that I would share it with you. If you like it, let me know.
M xoxo
***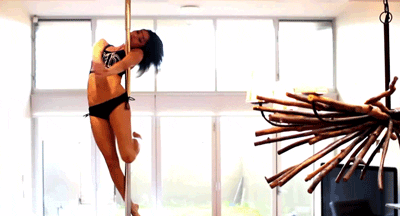 I was in the middle of a perfect spin when someone turned the volume down on the song I was choreographing to.
What the fuck?!
Before I knew it, two of the girls were racing towards me. A tight knot formed in the pit of my stomach as I slid down the pole. Everyone knew better than to interrupt me while I was creating new sets so whatever it was had to be a important or an emergency.
"What's wrong? Talk to me." I grabbed my towel from the floor and dabbed the sweat away from my neck. When smiles spread across both of their faces, my blood began to boil. Their smiles meant that there was no emergency and both of their heads were going roll.
"Ella, that guy from the other night is out front asking for you," Li Na giggled like a schoolgirl.
With or without make-up, Li Na could pass for a teenager though she was in her early-twenties. It had become clear that her jailbait looks were what had made her very popular with the freakier patrons at the club. Li Na was a smart girl and knew exactly how to work her looks to her advantage to get more tips.
"Who are you talking about?" I feigned ignorance but I knew who she meant.
"Your boyfriend," Saanvi eagerly clarified, not able to contain her excitement. Saanvi was the total opposite to Li Na and was clueless about men and the business. Sheltered and freshly on her own after moving out from extremely controlling parents, there was no way I would allow her to get near the stage. Until she mastered some everyday life skills, I had found part-time work for her helping with the club's social media side.
"I don't have a boyfriend." I couldn't help but roll my eyes as I walked away to retrieve my bottle of water. They followed me like two hungry puppies. They were both still young enough to think that working a pole and having a real boyfriend all at the same time was possible.
"Okay, well maybe he wants to be." Saanvi's eyes twinkled bright and hopeful. "It is Valentine's Day you know."
Whatever.
"Well, Happy fucking Valentine's Day," I sneered. "Tell him that I'm busy. You know that I don't like being disturbed when I'm …"
The clicking of hard shoes against the studio floor made us all turn around to observe Jake sauntering over to where we stood. Li Na and Saanvi's deep intakes of breath synchronized and rebounded hard against the studio walls. Holding a single red rose and now standing inches away from us, Jake was beyond looking like a tasty snack. He was a delicious five course meal and was making me hungry. I'm sure that I wasn't the only one squeezing my thighs together uncontrollably at the sight of him.
"So…I can't be your Valentine today?" Jake's voice was deep and raspy. He grinned and extended the rose to me. His eyes locked with mine for such a long moment that I didn't realize that Li Na and Saanvi had vanished into thin air.
Don't let him rattle you.
"No." I managed to keep my aloofness with a smile and ignored his outstretched hand. "You can't be my Valentine."
"And why not?" Jake took a step closer and held the rose up between us. The scent of the rose and his cologne heightened my senses and all I was thinking about was wrapping my legs around his waist.
Down girl.
"You're missing eleven roses for this to be a traditional Valentine's bouquet…" I purposely looked the rose and turned up my nose.
"I have no problem running back and buying more. But something tells me that you're not the typical woman who would be impressed by a full dozen."
It was my turn to close the gap between us a little more. We were so close that I could feel his warm breath on my forehead.
"You're right. I'm far from being a typical woman. Even if you bought me the entire flower shop, it wouldn't matter because I don't believe in love or anything related to Valentine's Day." My harsh words made him frown in the cutest way.
"You don't believe in love?" Jake studied my face and grinned down at me.
"To believe in love, I would have to have a heart. And I don't have a heart."
I really wanted to tell him that if a man was not in a position to finance my life or fuck me senseless whenever I wanted with no strings attached, I had no use for them. But of course I didn't let those words leave my mouth. Jake didn't need to know about the hard and fast rules I had been living by for most of my adult life.
I wasn't about to bend or break my life rules for Jake, no matter how tempting and normal he presented himself to be.
Jake was all strings. Hot, sticky and dangerous strings.
"You have a heart. I've seen it more than once sweetheart. And I saw it clearly the other night too."
My entire body tensed up at the memory of the other night and my face flushed.
"The other night had nothing to do with "heart". It had everything to do with me wanting to fuck you and you weren't interested." I felt myself getting pissed all over again at how he had turned me down, leaving me hot, bothered and unsatisfied. "I mean, do you even like women? A typical straight guy would never have turned me down."
And it was the truth. Never in my adult life had I been refused by any man.
Never.
Jake gave me a long hard stare that froze my breath. Probably sensing that I would back away, he slid his hand around my waist and pulled me in so that my chest was pressed against what felt like a six pack of hard abs.
Damn.
"I assure you that I'm straight Ella. I'm just not your typical guy, just like you aren't a typical woman. Sometimes slow is a better way of getting to know each other…"
"But most times, fast and furious is much more fun," I countered and watched as his eyebrows shot up.
"Do you purposely try to shock people or are you always this…unfiltered?"
"Being unfiltered has gotten me into some trouble but I can handle it. Does it scare you?" I was the one grinning now.
"It actually does but in a good way," Jake admitted, running his hand through his dark curly hair before returning it to my waist. "But I also think that it's your way of keeping your guard up against getting hurt."
"No it's not. What do you even really know about me?" I failed miserably at reigning in my defensive tone.
"I know enough about you to want to know more. How about I take you to lunch and you can let me be your Un-Valentine today?" Jake lifted the rose and brushed it gently across my cheek until I finally accepted it.
When I shook my head at his persistence, Jake kissed my forehead and I was glad that he couldn't see the hint of a smile on my face.
Something about Jake had the potential to ruin the uncomplicated lifestyle I had spent years creating for myself.
And if I wasn't very careful, I'd let him.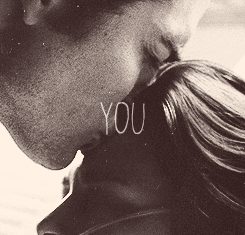 (This scene will likely be included in Ella's future story.)
©2019 Marquessa Matthews. All Rights Reserved. Feel free to sign up for MAILING LIST.