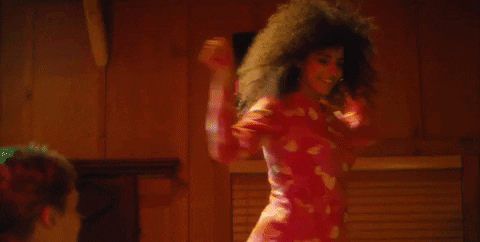 Part of my A to Z Challenge preparation ALWAYS begins with decisions as to what titles to use for each post.
It's the very FIRST thing I always have to do before I can start writing. How else am I going to know where I'm headed???
Since I always use songs to inspire my A to Z (challenge or not), I took time last night to scroll through my playlists and make a few decisions.
Decisions, decisions, decisions.
Below are the titles I chose but I do reserve the right to switch things up if I stumble across a more appropriate title…
A is for "Another Lover Hole N Yo Head"
B is for "Because Of Love"
C is for "Chelsea Rogers"
D is for "Don't Want To Be A Fool"
E is for "Ex-Factor"
F is for "Fairy Tales"
G is for "Got To Real"
H is for "Hit Me With Your Best Shot"
I is for "It Would Take A Strong Strong Man"
J is for "Just Friends"
K is for "Kisses In The Moonlight"
L is for "Love TKO"
M is for "My Kinda Girl"
N is for "Night To Remember"
O is for "Once, Twice, Three Times"
P is for "Private Eyes"
Q is for "Quit Playing Games With My Heart"
R is for "Rock Steady"
S is for "Shoulda Woulda Coulda"
T is for "Through The Fire"
U for "Use Ta Be My Girl"
V is for "Valio La Pena"
W is for "What A Fool Believes"
X is for "Xanadu" "X Marks The Spot" (Thanks for the Coldplay suggestion @whatsandrathinks! !)

Y is for "You Should Be Mine"
Z is for "Zoom"
If you recognize any of these songs, I DARE YOU to shout- out the artists, singer or band in the comments without googling the song titles! Yeah, I said it…I dare you!  🙂
I love all of these songs, except for "X".
I was desperate and didn't want to re-use Beyoncé's "XO" from a former A to Z so feel free to offer up an "X" suggestion and I may consider replacing it!  🙂
Bisous,
M xoxo