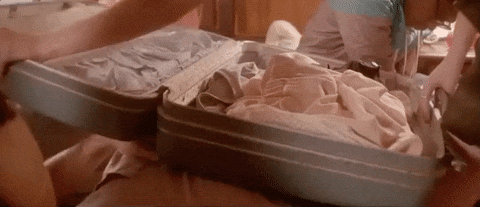 *Long post alert*
Humdrum real-life incidents…
My fiction is often inspired by them and my A to Z Challenge will be no different. It will be loosely based on something that happened a few years ago.
I already gave the scoop to my email subscribers so now I'll let you in on the secret backstory here.
The night before I was leaving on a vacation, I was rushing around doing some last-minute packing when I received a Whatsapp text.
The message simply said, "Hey Nia. It's me, Anthony."  Well, you know that my name is not Nia.
And since I don't know anyone called Anthony, I simply ignored it and carried on with my business.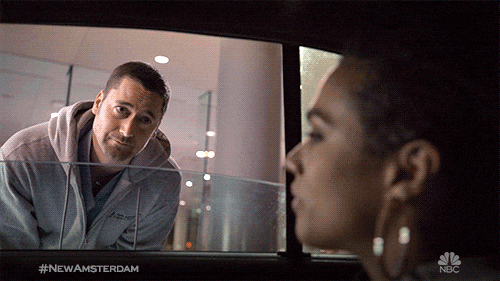 Around 2:00am when I was finally packed, I tried to get a few hours sleep before heading to the airport. But as Murphy's Law would have it, sleep wasn't in the cards for me.
Another text from Anthony came in, asking me if I was busy and why I hadn't "hit him back up yet", etc. Again, I didn't answer. But when my cell kept beeping, I had no choice. I needed him to stop so that I could get some sleep so I texted back:
Me: You have the wrong number.
Anthony: Stop playin'
Me: I am not Nia.
Anthony: Come on Nia.
By now, you know that my sleepiness was gone and I was a little pissed. I decided to CALL Anthony through Whatsapp. Before I could say anything, he picked up, laughed, and said, "Why are you giving me such a hard time Nia?"
"Like I texted, I'm NOT Nia. And if you keep texting me, I won't get any sleep before my flight in a few hours."
Obviously, I didn't have Nia's voice so when Anthony started apologizing profusely, he sounded genuine and a little sad. At that point, I felt a little sorry for him. I told him that hopefully Nia didn't give him a wrong number on purpose and that if she did, he needed to forget her. I also told him that if he and Nia were meant to be, fate would kick in.
Somehow, this led into a twenty minute conversation. It was pointless to try sleeping so I gave up, put him on speakerphone and started putting my make-up on.
I won't go into the rest of the conversation because there was nothing much to it. It was twenty minutes max.
Did I ever hear from Anthony again?
Well, yes I did.
A few days later while I was relaxing on the beach, he Whatsapped to let me know that he had contacted a mutual friend for Nia's number and that he was happy to say that he had been the one at fault. Anthony had input one wrong digit into his cell. I told him that I was happy for him and that was the end of Anthony.
To this day, I'm still not sure why he felt the need to follow-up with me. But that's when it dawned on me that this type of random wrong text could eventually make a cute story and I've had the idea in the back of my mind ever since.
What if a wrong text or mis-dialed number between two strangers developped into friendship? And what could that friendship possibly turn into more? Kind of like when Harry met Sally but they didn't really meet…
You know what I mean?
Anyways let's see how this goes.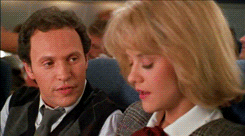 For my email subscribers, please check your inbox or Spam folder for your access link to my rough draft.
Bisous,
M xoxo