It's time for 2019 to leave and never come back.
Though I don't blog as much and may not always comment, I know that 2019 has not been too kind to a number of you.
To be honest, the year hasn't been the greatest for me either.
Bah hum bug.
Too much drama, work, unhealthiness, loss and sadness.
And certain changing landscapes of life that came too soon.
Yeah, your time is up 2019!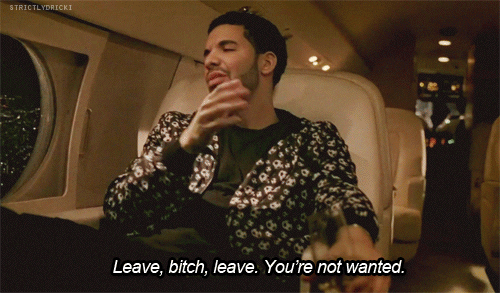 There are so many posts flying around social media about "What are you leaving behind in 2020?" and I like the idea of deciding what you don't want to carry into a spanking brand new year.
Why is deciding what you don't want easier than figuring out what you do want???
Off the top of my head, I have one thing at #1 on my list:
To leave behind my OCD-like habit of putting my oxygen mask on last to save everyone (including acquaintances) first.
That one item would have a huge ripple effect on EVERYTHING…
I'll suffer some guilt and a number of consequences but hopefully I'll reap some benefits, like being able to breathe a little more deeply.
What is THE one thing you will leave behind in 2019?
What do you owe yourself in 2020?
I challenge YOU to write a quick post and drop it in the comment box OR simply comment here.
Let's do this together! Go ahead and share this with your friends!
Here are a few links to get your brain juices flowing: