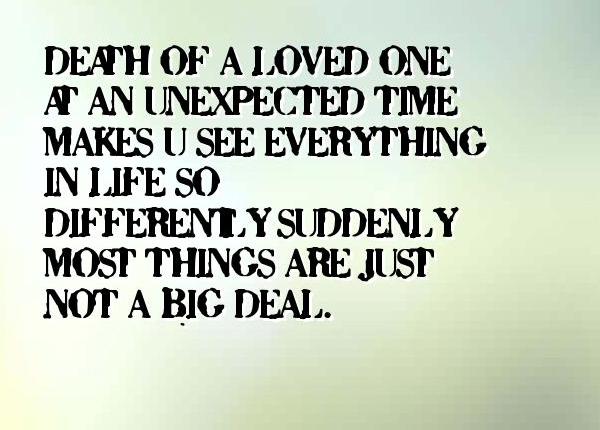 A collapse.
Massive bleeding in the brain.
Unresponsive.
ICU.
Palliative care.
The decision by our overseas family that 24 to 48 hours will be enough time for loved ones and dear friends nearby to gather to say their goodbyes before the ventilator is turned off.
One 5 minute phone call changed everything, especially when it came unexpectedly in the middle of this Monday morning and you're asked to break the horrible news to the person who will be the hardest hit on our side of the pond.
Well, this is what happened today and I'm still thinking, "Did this really happen? Am I dreaming?"
No, I'm not dreaming.
I won't get into all the details but I will say this – when it comes to loved ones, no matter how busy you are, take the time and make the effort to spend quality time with them.
I'm glad that this has always been my approach with those around me near and far.
At least I can smile a bit and fondly remember the conversation I had with this relative just a few weeks ago where I was on the receiving end of all their advice for a certain situation.
The message behind this post?
Death is always a stark reminder that you never know when that last time will be so make it count.
M