I'm going to drop this post like it's hot before I change my mind…
I'm thinking about participating in the A to Z Challenge in April 2020.
No, no, no.
I WILL participate in the A to Z Challenge in April 2020.
I know, I know…It wasn't that long ago that I DECLARED that I was DONE with writing challenges (even if you're truly bored, please don't scroll back through my old posts and say, "Yeah, you did say that!")
So yeah, I'm in.
First, I was thinking about writing a series of 26 "background" posts through the eyes of one of the characters in one of my stories. But the more I thought about it, the more I realized how much work it would be for little personal gain and so I nixed it.
Then, I thought about writing to 26 reasons why I'm writing the Wattpad story I'm still working on. I quickly realized that I wouldn't be able to be totally authentic and open with that approach and so I nixed that too.
And that's when it hit me.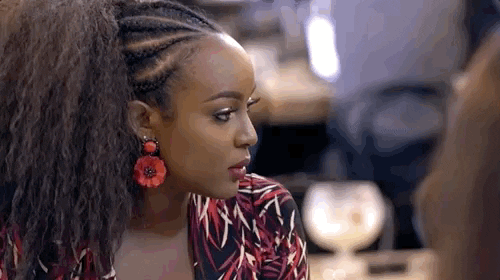 As far as I know, there is no rule that says I can't repost a previous participation. And if there is such a rule, don't bother correcting me because I'm going to do what I plan to do anyways.
So…
After all that debating with myself, I've decided that I will repost a previous A to Z project and then use it as a springboard to ….
well…
…I won't tell you about that just yet.
I'm still hashing out those details in my head and my head is a crazy space these days.
Stay tuned.
Will you be doing the A to Z Challenge this year? If so, let me know!
Bisous xoxo