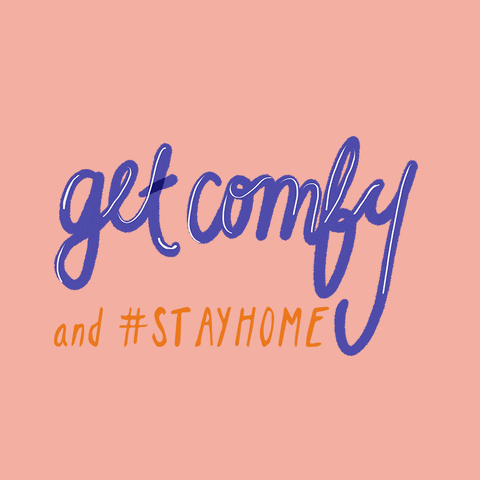 Don't tell me that you're bored.
Because if you tell me that you're bored, I can easily give you a list of boring things to do while you're bored of being bored.
After reading this, you might decide that you aren't that bored and will suddenly find the urge to find something more fun to do!  🙂
Below is a revamped post of a previous post adapted to our current "Under Quarantine" situation.
Streamline the number of blogs you follow. You probably only read 20% of the blogs you follow 80% of the time so just unsubscribe or unfollow them already.
Create a short go-to list of blogs/websites you truly enjoy reading under a "Favorites" tab or folder.
Sign up for Audible or Kindle Unlimited. From what I think I understand, they are being offered free of charge right. I am already subscribed to both so I'll leave that up to you to verify that information.
Get rid of unused apps on your cell. If you barely use them, why leave on your cell?
If you don't want to unsubscribe to certain emails, trash them. Sometimes when you unsubscribe, you end up getting even more spam so just tag them as Spam.
Back up all electronic files. When was the last time you backed up your important documents and photos? Yeah, that's what I thought. Don't be like Carrie from that "Sex in the City" episode where her laptop crashes and she loses all of her writing.
Donate.  Declutter your house and set aside items to drop off for donation when Covid-19 is under control.
Sign up for electronic billing. Is your bank closed until further notice? Do you really want to touch that germy keypad at the bank machine? I don't.
Charge all recurring bill payments to one credit card, ideally one that has a loyalty program: One bill to pay. More loyalty points/reward which means more freebies.
Automate credit card payment to your bank account. Similar to #9. Place your payment on Auto-Pay but still reconcile your purchases on a monthly basis.
Dedicate a credit card with a low limit for online purchases: Because you aren't going out much right now, your online purchases have likely increased. Protect yourself with a credit card with a low limit. If your card becomes compromised, there will be less damage to deal with.
Set up savings fund for "emergencies": Even if it's $50/month, create an emergency fund. You never know when a little extra cash will come in handy (like right now).
When you order online, double up or subscribe for recurring delivery. If it's an item that you always use or need, why not order two or subscribe for a monthly delivery? I need to do this with the protein powders I constantly use.
Make a list of emergency items you need to buy, if you are not equipped right now.  Cases of bottled water, batteries, flashlights, matches, candles, canned goods, a manual can opener… Think about what you would need if you were snowed in for a week or were under a "lock down" like right now.
Make a bucket list of all the things you would like to do in the next 5 years.
Scan or take photos of important documents. Your passport, driver's license, your credit cards numbers. If you lose them, you'll have a reference of them.
Deep clean the house. No explanation needed.
Make a list all the annoying things (not people) in your living environment that need attention. That bookshelf to install, the sticky closet door, the magnet on the medicine cabinet that disappeared years ago…Make a list and when the dust settles, hire a "handyman" to do them all (if you can't do them yourself).
Prepare and/or finish your tax. Though the government is extending the submission date, you'll still need to get them done. Why procrastinate? Just do it now that you have time.
Make sure that all postponed/cancelled medical appointments are rescheduled when the Covid-19 situation is under control.
Do something for yourself that is long overdue. A self-mani/pedi treat, sleep in, retouch your roots with a do-it yourself kit from the pharmacy, maybe even that bikini line (though a vacation may not be around the corner for any of us).
Clean out the fridge and pantry for expired products. If they are expired, throw them out. Do not donate expired goods to food banks.
Double up on gift-giving: Leverage time and online shop for any and all gifts now. No fuss, no muss, no future last minute rush.
Purchase all your cards online for future events. Birthdays, Valentine, Easter, Christmas, anniversaries.
Take time to sit down and review your home or tenant insurance coverage: With all of the wacky weather we've been getting, it's time to review your coverage and know exactly what you are covered for.
Google cost-saving ideas for around the house. Put some extra money in your pocket by getting knowledge on how to lower your energy costs. On a personal note, since I swapped out my regular bulbs for LEDs and unplug everything to reduce "vampire" energy, I have seen a noticeable drop in my electricity bill.
Set your short term and long term goals: Not happy with your accomplishments so far this 2020? No time like the present to set some goals (though easier said than done).
Create playlists of "mood" songs. A playlist for when you're feeling happy, when you need to concentrate, another for when you feel like crap and another for working out.
Start one tiny habit now. Like drinking an extra glass of water a day, making your bed every morning, getting up an hour earlier every day, not checking the cell while still in bed.
Make a "not to do list'. Life is short so why do certain things we don't want or need to do? Make a list and see if what you can streamline out of your life.
Are you bored yet? What other items would you add to this list?
M xoxo