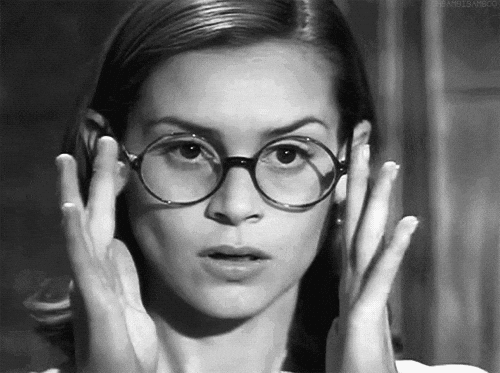 You see, there's this guy…
I shouldn't start a post like that but I will. 🙂
I won't mention the guy's name but I will tell you what I know from following his Instagram for a long while now.
He is not a celebrity and has a day job. He is an "artivist" whose art is amazing and much of what he posts uplifts the image of Black women. Positive art, loving art, erotic art… a little bit of everything.
And he's not Black. There is a reason why I mention this…
His genuine love for Black women has resulted in his two past Instagram accounts being taken down (one had even reached to 22,000) for totally unfounded reasons. One of those supposed reasons is that they consider his art "explicit" which makes absolutely no sense when much more explicit art is posted on IG with no issues. The fact that he is continually targeted is mainly due to one reason and one reason only…
I don't think that I need to explain more than that. The bigger surprise is the type of people who usually report his account but I won't get into that here either.
It just comes down to the fact that, as usual, when someone says that they have a preference for blondes, no one says a word. But the moment someone says that they have a preference for Black women, it is so totally unbelievable that it just has to be a fetish or something weird.
Those who have followed him and his art for a long time know all of the reasons for his preferences. They also know the difficult experiences he has overcome in his life.
I'm glad that he finally took the advice of his followers and created his own website where his art can't be taken down or his account foolishly reported.
So what intrigues me about him?
I'm intrigued by his persistence of posting positive art of Black women in spite of all the backlash he gets, including forums dedicated to bashing him. I'm intrigued by how open he is with the parts of his life that he chooses to share with his followers. I'm especially intrigued by the manner in which his art stirs up such positive and raw emotions from the Black women who follow his account and are simply happy to see themselves portrayed with such reverence.
And it surely doesn't hurt that he is gorgeous too and actively engages with his followers when he can.
Don't worry, I'm a fan, not a "swimfan" (remember that movie? In any case, I'm too old to be a swimfan). 🙂
Like I said, I'm not going to mention his name (I'm not about to send any haters in his direction) but if anyone reading this is interested in getting to know his art, DM via Instagram and I'll let you know.
Who intrigues YOU? Share with me in the comment box.
See you tomorrow!
Bisous,
M xoxo