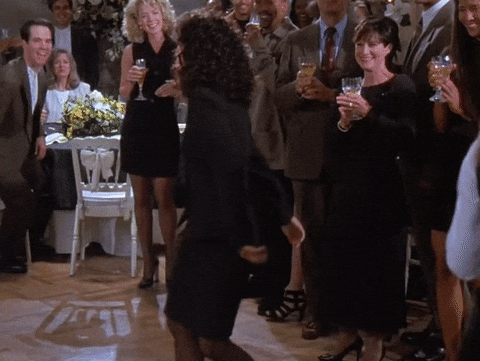 My taste in music is very varied. I grew up in a house with older siblings who listened to older stuff and combined with my parents tastes, I love a lot of even older oldies too.
50's, 60's, 70's and so on and so forth…Motown, country, light rock, disco, funk, R&B…The only kinds of music I truly dislike are rap music (the kind that is disrespects women women) and headbanging heavy metal.
My favorite? Sexy, smooth R&B.
I was once on a plane, swaying my head to the music in my earphones when a curious older gentleman next to me asked what I was listening to. When I told him, his eyes almost bugged out of his head.
"What would you know about the Platters and Freddy Fender? You're way too young," he said.
I disagreed and then we got into a very long discussion about all-things-old-music.
There are certain songs that, whenever I hear them, I have to stop and just appreciate them.
You know, like sit in the car and listen it out.
Or dance it out at home.
Or sing along if no one is around and I don't want to scare the neighbors (though I do sing out loud when one neighbor is outside because she doesn't like me much…).
Below are 10 QUICK and RANDOM songs because I could spend all day adding to the list.
They all remind of people, events and situations.
If you have time to spare, why not take a listen to a few?
Wet My Whistle – all the Friday night dance jams we used to have in our living room back in the day;
Native New Yorker– the dream to one day aimlessly roam the streets of New York when I was old enough to do so;
Too Much Too Little– my parents love of Johnny Mathis and all things Motown;
Baby Come To Me– the Luke and Laura craze (that I wasn't into) back in my "General Hospital" soap opera watching days;
Cruisin'– still an amazing beach and long distance summer driving song;
Turn Your Love Around– one of my George Benson's favorites;
No Night So Long– Dionne Warwick, one of my mother's all-time favorites along with Gladys Knight. We were awesome at dropping the needle on just the right section on the album on the turntable to repeat certain tunes;
You'll Never Find Another Love Like Mine– the lyrics tell such a story;
Heaven Must Be Missing an Angel– another old school classic;
Ain't No Stoppin' Us Now– another song that dominated our Friday night dance parties.
I love songs that tell a story, probably because I like to tell stories. It's a shame that most of today's music can not compete with this good old quality stuff.
What are some of the songs that will never get old to you? Share with me in the comment box.
See you tomorrow.
M xoxo