(Repost)
Just enough intensity …anticipating what will happen next …before diving deeper…visualizing just how …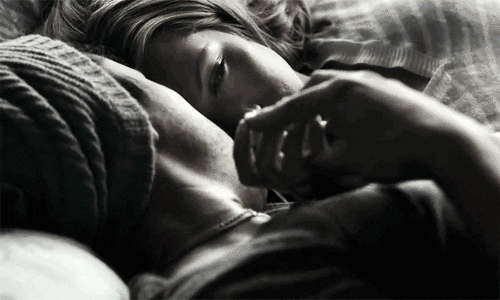 I think that the definition of "romance" may have changed when I wasn't looking.
A while back, I started (and stopped) reading a number of books on Kindle Unlimited after just a few chapters, either because lots of Easter Eggs and back story were given away within the first few pages OR because the book was simply a string of sex scenes strung together by an anemic story line.
Call me old-fashioned but great sex scenes in a novel require more than sexually explicit words tossed carelessly onto a page.
Or a bed.
In my opinion, writing a great sex scene requires effort, patience and some kind of love thrown into the mix in order to give the characters a happy ending.
That pun was totally intended! 🙂
But there was one e-book that had me shaking my head at just how quickly things unfolded and then deflated.
The breakdown of the book?
4% : Female character (FC) tells her boyfriend that she's pregnant and the boyfriend dumps her.
6%: FC gets upset, storms out, has a minor accident and is helped by a sexy rugged stranger who takes her home because he lives nearby.
11%: FC tells sexy man her entire story and that she is pregnant. There's a storm brewing so sexy man insists that she stay in his guest room.
13%: FC and sexy man fall into bed. He declares his love for her and tells her that he is ready and willing to love her and her baby.
Really?
All of that at the 13% of the book? Isn't that a little quick? Where could the rest of the story possibly go?
I was curious enough to speed read through the rest of the 87% so I really can tell you where the rest of the story went:
Spiraling fast downhill until it crashed and burned.
No tense sensual build up between the characters.
No slow burn towards that first kiss.
No flirty moments between the two characters.
Nothing. Nada. Nein.
I'm not looking for the chaste vanilla of the Harlequin romance books my Granny devoured or the BDSM of Fifty Shades of Grey. There's nothing wrong with them – they just aren't my preference.
I can do without the 20 different words to describe the same body part and the blow-by-blow accounts of which body part went where and at what frequency…
I like my "romance" with just enough intensity between main characters that leaves me anticipating what will happen next between them. Romantic scenes that make me want to read and reread certain scenes before diving deeper into the book. Visualizing just how a scene would unfold in my mind.
Less is more.
And a little imagination is good for the soul…
All Rights Reserved ©2017 Marquessa Matthews.