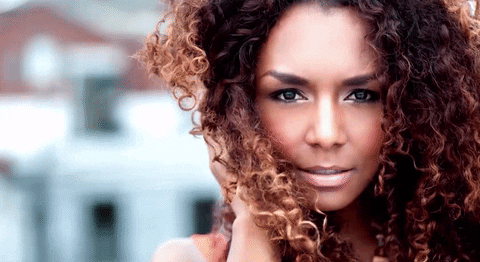 [For the previous installments, please scroll back]
My cell rang just as I was heading out the front door. I already knew who it was.
Ella was not an early-riser but I wasn't surprised that she was calling. There was absolutely no way she would let me leave for the day without wishing me luck.
"Are you nervous?" I could tell that she had just opened her eyes. "I got up early just for you, girl. You should feel so special," she teased.
I made my way to the elevators and punched the call button. "Nope, I'm not nervous. I'm really looking forward to this. It feels good to have a fresh start."
"It's good to hear you sound happy. And settled. Didn't I tell you that moving back would do you a world of good? New digs, new gig, new you…"
"Hold on now, I wouldn't go so far as to say "new you," I laughed as I stepped into the elevator. "I'm still the same me."
"Yeah, but the feisty old Delaney I knew back in the day is resurfacing little by little every single day."
"Feisty? Only little old ladies use that word, Ella."
"Okay then let's replace the "new you" shit with "new man."
"No way! I don't want or need any men in my life right now. I need a long break from the male species."
Now that I was starting to feel relatively "normal" again, I had no interest in dating.
I made my way through the lobby, nodding to the security guard as I did. He gave me an approving once over and smiled.
Yes, that's the reaction I'm aiming for.
I was dressed to impress for my first day. I'd worn my comfortable heels and took my time as I walked the few blocks over to the Holiday Inn hotel where I could easily grab a taxi. The streets were already bustling with people out, about and on their way to work. The smell of coffee and sugary doughnuts were in the air, making me hungry even though I'd taken the time to have a healthy breakfast.
"So I guess that includes the hottie from the coffee shop a few weeks ago?"
I laughed. "Who? Tyler Jordan? Definitely! Random meeting in a random coffee shop in a big city like this? I highly doubt that I'll run into him again. And anyways, I don't play well with players."
"From what you told me, sounds like the two of you play quite well together. Do you think that he remembered you?"
"Of course not. Why would he? He had a reputation back then and from what I saw, he's still on the prowl. "
"Player or not, that was quite a dirty and flirty little trick you played on him. That psychic shit sounded hilarious!" Ella was laughing her head off. "On a different note, have you heard from your mother or Simon?"
I really didn't want to talk about them this morning. It would just ruin my good mood.
"She's still royally pissed off so I haven't heard from her. And Simon has called me at least a dozen times asking me to come back."
"I guess it's hitting both of them hard that they've got to act like adults all on their own."
"I guess so. But I'm not dealing with any of that drama anymore, right?"
"Good for you Delaney. Finally putting yourself first."
I went to the beginning of the taxi line in front of the hotel and just as I opened the taxi door, I noticed a familiar face waiting at the traffic light across the street. He had a coffee cup in one hand, a small brown paper bag in the other and a huge grin on his face.
And he was staring right at me.
With full hands, he tried to gesture for me to stay put, wanting me to wait until the light turned green so he could get to me.
"Shit," I said under my breath.
"What's wrong?"
"It's him."
"Him who?" Ella's voice perked up excitedly. "Tyler? Well, well, well, how about that? Speak of the devil and the devil appears."
"Oh God! He's waving at me. Of all the days for this to happen…I really don't need this right now."
I had one foot in the taxi and the other one still on the sidewalk. I lingered for a moment, trying to figure out what to do but there was only one choice.
I ducked into the taxi and told the driver where I needed to go. When I looked through the taxi's window, I could see the disappointed look on face as we sped away.
"What were you saying a minute ago about a random meeting in a random coffee shop in a big city where you probably wouldn't run into him again? God's laughing at you!" Ella couldn't contain herself. "Did you have breakfast?"
"What? What does that have to do with any of this?"
"You must be starving 'cause you just ate all your words."
Next installment: February 7
©2016 Marquessa Matthews. All Rights Reserved.
Save
Save
If you have enjoyed my writing, feel free to sign up for my mailing list here. I've been neglecting it and trying to get it up and running again. If you have any issues signing up, you can email me at simplymarquessa@gmail.com .