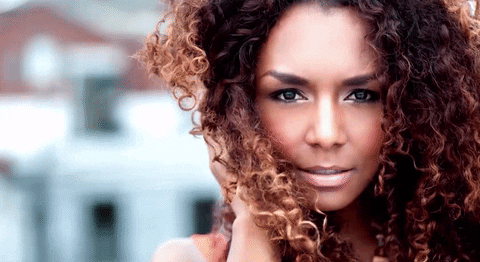 [For the previous installments, please scroll back]
I was early and didn't mind waiting on the HR agent in the lobby of Phoenix Enterprises after the taxi dropped me off. It gave me time to clear my head of that "near miss" with Tyler. It had to be karma boomeranging back in my face for pulling my little stunt on him.
"Ms. Davenport?"
I turned to face a short older woman dressed in a Hillary Clintonesque black pant-suit. Her mousy brown hair was pulled up in a tight bun and she peered at me over the rim of her glasses that almost hung off of her nose. She offered me a weak smile and extended her hand.
"I'm Mrs. Smith from HR. Nice to meet you. Let's go upstairs to my office."
Mrs. Smith? The bland name matched perfectly with her looks, demeanor and outfit. Even her handshake was sweaty.
Once inside the elevator, she punched the 15th floor and I could feel her trying to figure out what kind of small talk to make.
"So…" Mrs. Smith started, "You were referred by Mr. Bernstein. How do the two of you know each other?"
I could read between her lines.
What you really want to know is why and how Mr. Bernstein personally offered me a job…
"I handled the mediation side of a file for one of the Phoenix subsidiaries when I was working in Toronto. After the file was settled, Mr. Bernstein told me that if I was ever looking for a job in Montreal, I should give him a call."
I followed her down the hall to her office where I took a seat in front of her desk. I quickly noticed that her office was spotless. Nothing was out of place and everything was neatly organized, even down to the color-coded old-school file folders behind her desk. There were no personal pictures of herself with family or friends, no cute little trinkets and nothing that spoke to who she was as a person. Mrs. Smith was all business.
She flashed me a well-practiced smile and pulled out a file from her desk.
"Senior executives like Mr. Bernstein never get involved with hiring. Actually, in the 7 years I've been in charge of HR, I've never gotten a call from above telling me to prepare a contract, especially like the one that you have."
She was being very careful with her words and I could tell that she was intrigued at what I had negotiated. The poor woman was dying from curiosity and I wouldn't be quick to save her.
"He must have been impressed with your skills…during that case." There was a specific edge to that word – skill.
I could see the thoughts in her head.
She's probably thinking that I did something "unladylike" to get here – potential mistress, gold digger…
"Well, I did manage to avoid months of costly litigation for both parties."
Mrs. Smith didn't look convinced but that wasn't my problem.
She handed me the contract and paperwork and I was glad to be saved from small talk as I reviewed and signed off on everything. I didn't wait for her to give me my copies – I took mine, folded them neatly and placed them in my purse.
"Well," I pushed myself up and extended my hand, "Thank you Mrs. Smith. I'm looking forward to starting on Monday."
"You can't leave just yet. Mr. Bernstein requested that you drop by his office before you go. Let me call upstairs and let his receptionist know that you're on your way up."
Why does he want to see me?
Mrs. Smith made the call and shook my hand.
"It was a pleasure meeting you, Ms. Davenport. Welcome to Phoenix Enterprises."
"Likewise Mrs. Smith."
I found myself on the 25th floor, all the while hoping that Mr. Bernstein's kindness wasn't about to turn into requests of a sexual nature. I hadn't gotten that vibe when he'd made the offer but then again, you could never be 100% sure.
The receptionist greeted me right away with a cute and genuine smile. Before I could even open my mouth, she tossed her long blond hair and greeted me.
"You must be Ms. Davenport. It's nice to meet you. Go right in. Mr. Bernstein's expecting you."
I knocked and nervously opened the door.
Mr. Bernstein was pacing the room and speaking into thin air. Then I realized that he was on a conference call, hands-free.
"Delaney," he shook my hand and ushered me in. "Glad to have you finally on board. I'm on the line with Abe and Demetrius."
From the research I had done, Abe Goldstein and Demetrius Kojenco were the other executives.
"Abe, Demetrius, this is the young woman who saved us from all that useless litigation with that Toronto company last year. I still have no idea how she did it, but we were definitely the better for it. The next time you are in the office, be sure to stop by Legal to meet her in person."
"Nice to meet you Delaney," they chimed over the speakerphone.
"We need a pair of fresh eyes in Legal. Our current legal staff is still of the litigation mindset and we need to start taking a different approach when we hit bumps in the road. Bernie's has spoken quite highly of you." I wasn't sure which one of them was speaking
"Thank you," was about all I could muster under the compliments.
"If things work out, maybe she'll decide that she'd like to work for us permanently instead of just on contract."
Mr. Bernstein smiled at me.
No, there were no undertones of anything but business with him. I felt relieved.
Mr. Bernstein ended his call and gestured for me to sit down. His chair was definitely much more comfortable than Mrs. Smith. The more I thought about it, the more I realized that Mrs. Smith had probably chosen an uncomfortable chair on purpose so that employees wouldn't linger too long in her office.
"I'm serious about what I said. I'm hoping that you will end up with us long term."
Just as I was about to thank him for the opportunity, there was a knock at the door. It would have been too much of a stretch to turn around so I didn't bother attempting it.
"Wonderful! You brought the report. Come in, come in. Let me introduce you to someone."
When I felt a presence next to me, I stood up and turned around.
"Delaney, meet Tyler Jordan. Tyler, meet Delaney Davenport."
We both just stood there and stared at each in shock for a long moment. A very, very long moment.
The shock on his face transformed into a slow and wicked smile but I couldn't do the same.
I was beyond mortified.
I was busted.
Next installment: February 14
©2016 Marquessa Matthews. All Rights Reserved.
Save
Save
If you have enjoyed my writing, feel free to sign up for my mailing list here. I've been neglecting it and trying to get it up and running again. If you have any issues signing up, you can email me at simplymarquessa@gmail.com .