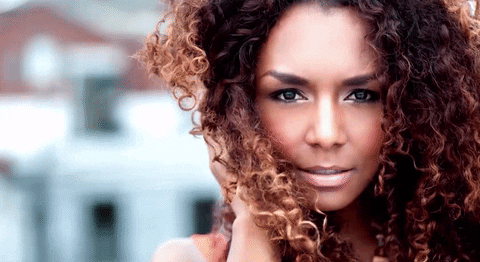 [For the previous installments, please scroll back]
When I felt a presence next to me, I stood up and turned around.
"Delaney, meet Tyler Jordan. Tyler, meet Delaney Davenport."
We both just stood there and stared at each other in shock for a long moment. A very, very long moment.
The shock on his face transformed into a slow and wicked smile but I couldn't do the same.
I was beyond mortified.
I was busted.
"Delaney is joining Legal on a contractual basis. I'm looking forward to her working the same "magic" she did with that Toronto file we had last year," Mr. Bernstein told him.
I was frozen.
What the hell was Tyler doing here? 
The last thing I pictured him doing was "working". He came from money.
The confusion must have shown on my face. Or maybe my mouth was still open because I could see how thoroughly amused he was. I didn't even notice that his hand was extended to shake mine. I quickly took it before Mr. Bernstein realized that something was wrong.
"Nice to see you again Delaney." Tyler enunciated all three syllables of my name as he shook my hand. My mind raced.
Oh God, he wasn't going to play us off as strangers!

I braced myself for the total embarrassment I was about to feel when he recounted the coffee shop incident. I could hear the flush of the toilet where my professional credibility would soon find itself.
Mr. Bernstein raised his eyebrows curiously as he looked from Tyler, to me, and then back to Tyler.
"The two of you know each other?"
Here we go…
I almost closed my eyes and held my breath, bracing myself for his words.
"You could say that," Tyler's eyes were steeled on mine.
When he hesitated to explain, Mr. Bernstein gave him an odd look and then looked down at our hands. That's when I realized that Tyler hadn't let go. I extricated my hand from his but he held on for a moment longer and then gave it a soft squeeze.
It was a silent reminder of what I had done to him in the coffee shop.
Touché.
"We went to the same high school."
He remembered.
I didn't know if I was more relieved that he hadn't outted me or surprised that he had remembered our connection.
"And yes Bernie, Delaney can definitely work magic with these hands of hers. She has a way of knowing what people are thinking. Sometimes it's almost as if she's psychic."
Touché. He was on a roll.
When Tyler finally let go, all I wanted to do was slap that arrogant grin off his face.
"What a small world!" Mr. Bernstein was amazed.
"It sure is." Tyler finally took his eyes off me and turned to Mr. Bernstein. "Didn't you need this file for your meeting in a few minutes in Patterson's office?"
Mr. Bernstein looked at his watch and grabbed the file from him.
"You are absolutely right. I almost forgot."
He turned to me and shook my hand. "Looking forward to seeing you next week." Then he turned back to Tyler. "Be sure to be a gentleman and escort Delaney on her way out."
"When am I not a gentleman Bernie? Ms. Davenport and I may even catch up over a coffee first. You still love coffee, right?"
Touché.
This time I gave him the evil eye. I'd had enough. It was time to snap out of my fog.
When Mr. Bernstein left us alone in his office, Tyler followed after him and shut the door.
"What are you doing? Why are you closing the door?"
"Making sure that you can't run like this morning," he teased. "And just giving us a little privacy."
"I didn't run." The lie didn't roll off my lips as well as I would have liked.
Tyler laughed and made his way back over to me. He stood about a foot away and looked down at me.
"You know that's not true."
I'd almost forgotten how tall Tyler was. Close enough for me to inhale his cologne, he was purposely creeping into my personal space to see how I'd react.
I stood my shaky ground. "Are you calling me a liar?"
"You said it, not me. What I will say is that you play dirty." His voice was a deep whisper as he studied me. "Very dirty."
"How so?" I whispered back.
Why were we whispering? The door was closed.
"That day we met, you really had me going. You even had me up part of the night," Tyler admitted.
If this was going to be a battle of double entendres, he was going to lose.
"Really? I can't believe that. I'd think that a guy like you would have much more interesting things keeping you up at night, Mr. Jordan."
What in the hell was wrong with me? Playing with fire like this at my new job?
He inched a little closer and flashed me a bigger smile. I could easily see how Tyler used his arrogant charm to disarm and disrobe women.
"A guy like me? That sounds a little sinister. You are interesting. But now that we've been "officially" introduced, you won't be keeping me up at night anymore, that is, unless you want to Ms. Davenport."
There was already almost no room left between us but I stepped forward defiantly anyways.
"Is that some kind of veiled invitation Mr. Jordan?"
I could see that he was fighting the urge to respond.
"Is this the way you always try to impress women?"
"Always. Isn't it working?"
As we stood there in a silent stand-off, I tried not to notice his blue eyes and how the corners crinkled when he grinned.
"Not at all," I shot back but feeling a little ashamed at the sinking sensation in the pit of my stomach that argued otherwise.
"Something tells me that's not necessarily true Ms. Davenport," he challenged as I felt his eyes slowly travel the contours of my face.
I took a deep breath in and challenged him right back even though my body was enjoying the proximity of his.
"I'll just have to prove you wrong, won't I?"
Next installment: February 21
©2016 Marquessa Matthews. All Rights Reserved.
Save
Save