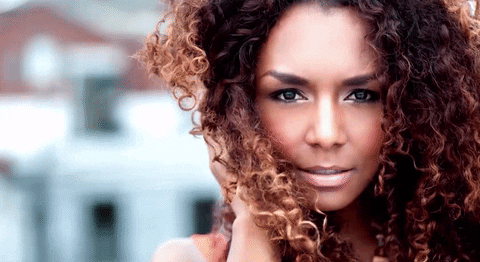 ---
[For the previous installments, please scroll back]
"Something tells me that's not necessarily true Ms. Davenport," he challenged as I felt his eyes slowly travel the contours of my face.
I took a deep breath in and challenged him right back even though my body was enjoying the proximity of his.
"I'll just have to prove you wrong, won't I?"
Neither of us could keep a straight face and we both cracked up laughing. He backed away and sat on the edge of Mr. Bernstein's desk.
"The look on your face was absolutely priceless." Tyler couldn't stop laughing. "I thought that you would pass out."
"If you'd said something, I probably would have." It was my turn to tell the truth. I watched him give me a slow seductive once over, from head to toe.
"Don't do that," I told him and sat down so that he couldn't continue.
"I'm just trying to see how I didn't recognize you in the first place. Then again, you were probably only 13 at the time, right?"
I nodded.
"You definitely didn't look like this in high school."
"I'll take that as a compliment. When did you figure it out?"
"To be honest, it took me a few days. I don't believe in that psychic shit so there had to be a logical explanation. It all led back to things that happened in my senior year. And then I remembered your eyes."
"My eyes?"
"Yeah, they seemed very familiar to me from the start, as if they were laughing at me. And then I remembered having that thought once before. And it was about you. I just couldn't remember your last name until Bernie said it."
I leaned back in the chair, folded my arms and then crossed my legs. Tyler's focus immediately landed on where my skirt hiked up a little.
"Yeah, according to all the other girls, I was the lucky junior to be paired up with the popular senior for orientation," I said, mimicking a teenage girl voice.
"Sarcasm…I take it that you weren't a fan? Did I act like an ass to you or something? I was pretty spoiled back then."
"I know. And from the looks of it, not much may have changed," I kidded, knowing that he could take it.
He laughed and shook his head as if he didn't know what to do with me.
"No, you weren't an ass to me. It's just that being paired up with you made all the other girls want to be my instant friend. And I couldn't just stay under the radar where I wanted to be."
"Why did you want to stay under the radar?"
"That's not important." I said, skirting around his question. "The fact was that after that, I couldn't get a moment's peace from the latest Tyler J. news. All I heard was gossip about you, you and more you…blah, blah, blah."
"So that's how you knew all that stuff about me?"
I nodded.
"But what about me being afraid of water?"
"Oh, you told me that yourself when you were giving me a tour of the sports arena at school."
Tyler was quiet and pensive.
"Well, I must have felt comfortable with you if I actually told you that." He smiled and crossed his own arms. "Or maybe I needed to fill up all of that empty space in our conversation. You were so quiet that I thought that you might have been mute. Or a church mouse." He grinned and gave me a flirty look. "I can see that that's no longer the case."
"No, that's definitely not the case anymore."
"So you thought I was cute?"
"Don't fish for compliments…I never said that."
"You don't pull any punches, do you Laney?"
My brows arched at what he called me. Only my close friends called me Laney and by using it, he was showing me that he remembered.
"I just didn't see what all the fuss was about, that's all."
Tyler didn't flinch.
"Nothing like a little brutal honesty from a non-fan."
"You seemed to be the picture perfect stereotypical party boy jock who everyone was impressed with."
"Except you."
I said nothing and stood up.
"And what do you think now?"
He got up from the desk and spun around like he was on display.
I laughed.
"I don't know, maybe a more refined and older version of that teenage boy?"
I picked up my purse from the floor and started to angle myself toward the door but he blocked me.
"What about that coffee? You can explain to me in detail why you ran this morning. And I can tell you what I'm doing here. I know that you're dying to know."
I was curious but I also wanted to get away from him and regroup. I was about to say no when he stopped me before I could.
"Don't say no."
Tyler reached out and put his hand on my arm. I had to hand it to him, he knew how to give the kind of look that could make a woman reconsider a thing or two.
"It's not a "no". It's more like a "maybe" as in maybe another time."
Tyler laughed.
"Lawyers and their slippery words but I'll take your "maybe"."
I needed to get serious.
"Can we agree that you'll never ever tell anyone about the coffee shop thing?"
He extended his hand and mimicked my seriousness.
"Sure. But only after we've had that coffee so you'd better jump on my offer quick. Monday – after work" I nodded. "Great, let's shake on it friend."
It wasn't a real handshake – it was just an excuse to take my hand.
"Nothing about your handshake feels friendly to me Tyler."
"It sure feels friendly to me."
He brought my hand to his lips and kissed the back of my hand. Tyler was incorrigible and I liked it. He accompanied me to the elevators and I noticed how the receptionist eyed him as we walked by.
"One more thing…"
"If it's for a real date, the answer is no," I preempted him and pushed the call button.
"Now look who's got the ego…Don't get ahead of yourself just yet." He laughed.
The elevator arrived. I got in and waited for him to finish his thought.
"It took a little time but I got more than what I wanted."
He held the elevator door open to stop it from closing.
"What's that?" I asked.
"I'd asked you for your name and number, remember? Now, not only do I know your name but I also know where you work which is much better than your number."
As the elevator doors closed, Tyler laid one of his smiles on me.
"Because I know where to find you at all times. See you Monday, Laney."
"See you Monday Ty."
I laughed and shook my head all the way down the 25 floors.
This is where the excerpts for this specific story ends.
On Tuesday February 23, I will post a link to another story.
If you have enjoyed my writing, feel free to sign up for my mailing list here. I've been neglecting it and trying to get it up and running again. If you have any issues signing up, you can email me at simplymarquessa@gmail.com .
Thanks for reading!
©2016 Marquessa Matthews. All Rights Reserved.
Save
Save