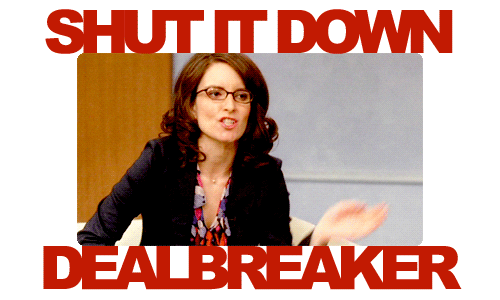 DEALBREAKERS are things you will not stand for.
Decide what they are and make a written list long before you need to. Promise yourself that you will stick to them because they are DEALBREAKERS.
Your list should not include superficial things like not being with a man who is not 6″4, that doesn't have green eyes and who drives a vehicle less expensive than a Porsche.
Think about the DEALBREAKERS that are actually important.
Maybe it's a man who:
smokes any kind of substance;
has children by multiple women and/or never sees them and/or does not financially support them;
is often rude to waitstaff when you go out; or
compares you to other women every time he opens his mouth…
It's YOUR list, your business and no one needs to know what's on it.