Libra's are indecisive, that much I know! Or do I know. I don't know… LOL
I'm always the last to order from the menu, waiver between 2 choices and still want to change my mind as the server takes my order.
Note to yourself, don't eat out with me. 🙂
There is so much to be said about Libras (if you believe in astrology) that instead, I'm going to take the easy way out of go with random gifs I found online.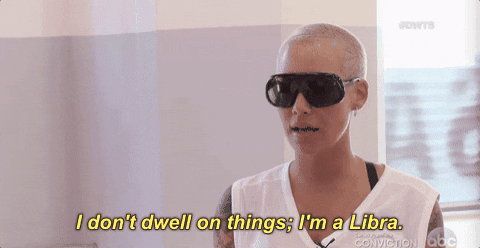 Uh, definitely not me.
I dwell and then dwell some more for a long time. But when I do decide to let a situation go, I'll strike a match, toss it where it needs to go and walk away without the need to watch it burn.
As I type this, it sounds pretty harsh but like I said it before in a previous post, I have the patience of a nun and when it runs out, that's it. Sometimes fire is the only way to start over in specific situations.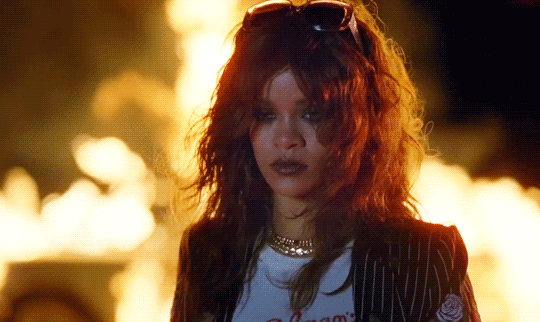 A little list from giphy.com….#1, 2, 3, 4, 5, 6 (but not in a I-told-you-so kind of way), #7 (if I let you get that close) and #10 sound about right.
[Top 10 Reasons You're A Libra graphic removed]
Hell no to #8, even if the kidnapper looked like "Massimo" from "365 Dni".
#9 – I don't know about having taste – it depends on the situation. Not so much when it comes to fashion – I hate shopping and would love for someone to do it for me. I do have taste when it comes buying gifts for others or making my living environment "pretty".
I do like things well-balanced, orderly and aesthetically pleasing.
I like peace and I'm fine with compromising so I guess "diplomatic" does suit me?
Am I fair? Yes. Clever? Yeah, I'll take that one too. Non-confrontational? Usually yes.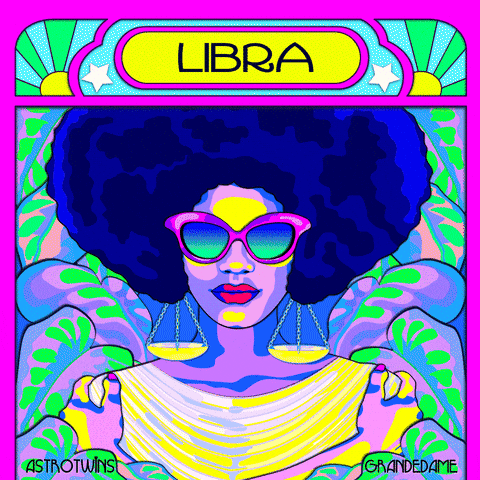 Do I sound like a Libra? Click here and tell if your sign sounds like you.