This is a continuation of Cute, Handsome or Sexy.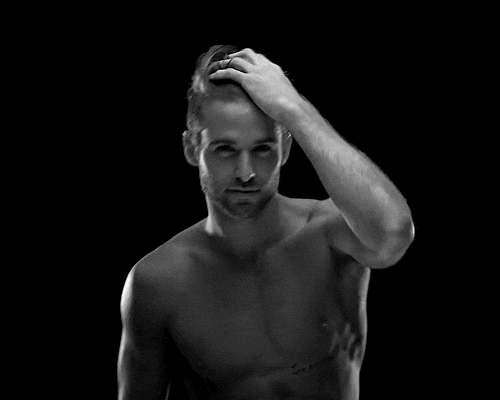 What is a "sexy" man?
Of course, we each have our own definition and it can be quite subjective.
But I'll tell you what makes a "sexy" man even sexier IMHO.
He's a man who:
can hold an intelligent conversation about current events or discuss the latest book he's read (extra points if it is an actual physical book which means he's a little old school);
is confident in his talents and abilities (not to be mistaken with arrogance);
has a sense of humor, maybe just a little geeky (like Bruno from "Lord of the Files") and can laugh at himself or is a little self-effacing (but just not as geeky as this guy below);
makes use of "please", "thank you" and knows what "manners" means;
remembers the small and subtle details about things and more importantly, small details about YOU;
walks the walk, talks the talk, says what he means, means what he says…
You get the picture.
I don't know about you but for me, substance in a man is sexy and there has to be some real steak behind any sizzle he may have.
Sizzle. Steak. Substance. Sexy.
Oh…I'm not saying that I'd ignore a little stubble and a great smile, nor would I throw this guy out for getting crumbs in the bed…
Uh, definitely no.
What I am saying is that "sexy" is much more than just the superficial. Sexy is in the eye of the beholder.
What do you say? What do you find "sexy"?

All Rights Reserved ©2017 Marquessa Matthews
Disclaimer: I have no copyrights to the song and/or video and/or hyperlinks to songs and/or videos and/or gifs above. No copyright infringement intended.
Save
Save
Save
Save
Save
Save
Save
Save
Save
Save
Save
Save
Save
Save
Save
Save
Save
Save