The A to Z Challenge Theme Reveal for 2019 is here!
This will be my fourth year participating in on this challenge.
If you don't know what the A to Z Challenge is, you can click here. There is still time for you to sign up and join in on the fun! It's a great way to meet other writers, bloggers and readers.
As usual, for this year, I want to try something a little different but still fiction based yet inspired by a "real-life" situation.
Earlier this month, I gave my newsletter subscribers the scoop on the backstory of my inspiration so I'll tell you about it next week as a #TeaserTuesday.
In the interim, I will leave you with this question:
Do you believe in serendipity?
"Serendipity" is my theme for this year's challenge.
There are a bunch of different definitions for serendipity but I like this one: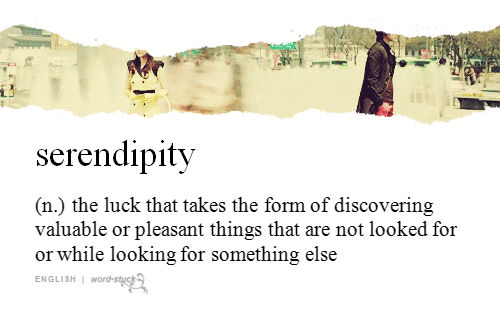 I'll do my best to keep up and hope that you follow along!
Bisous,
M xoxo